HYPR removes shared secrets from the enterprise so you can finally move authentication to the cloud.
Easily scale to tens of millions of users. HYPR was designed for high throughput and transaction volume for credit card networks and large enterprises.
Fully Interoperable
HYPR enables passwordless authentication powered by open standards such as FIDO2. Easily deploy with all major Identity and Access Management systems and Identity Providers.
Rapid Deployment
Be up and running in minutes. HYPR's flexible deployment option ensure an easy rollout even in the most complex environments.
Powered by True Passwordless™ Security
As more enterprises move to the cloud, the attack surface only grows larger. HYPR leverages Public-key Cryptography and does not rely on shared secrets – allowing enterprises to accelerate their cloud transformation while increasing security.
Keep Your Existing Provider
HYPR is designed for rapid deployment across millions of users, enterprise-ready and fully interoperable with your existing IAM/IdP environment. Deploy True Passwordless Single Sign-On in minutes with native plugins for Okta, PING, CA SSO, Forgerock and many more.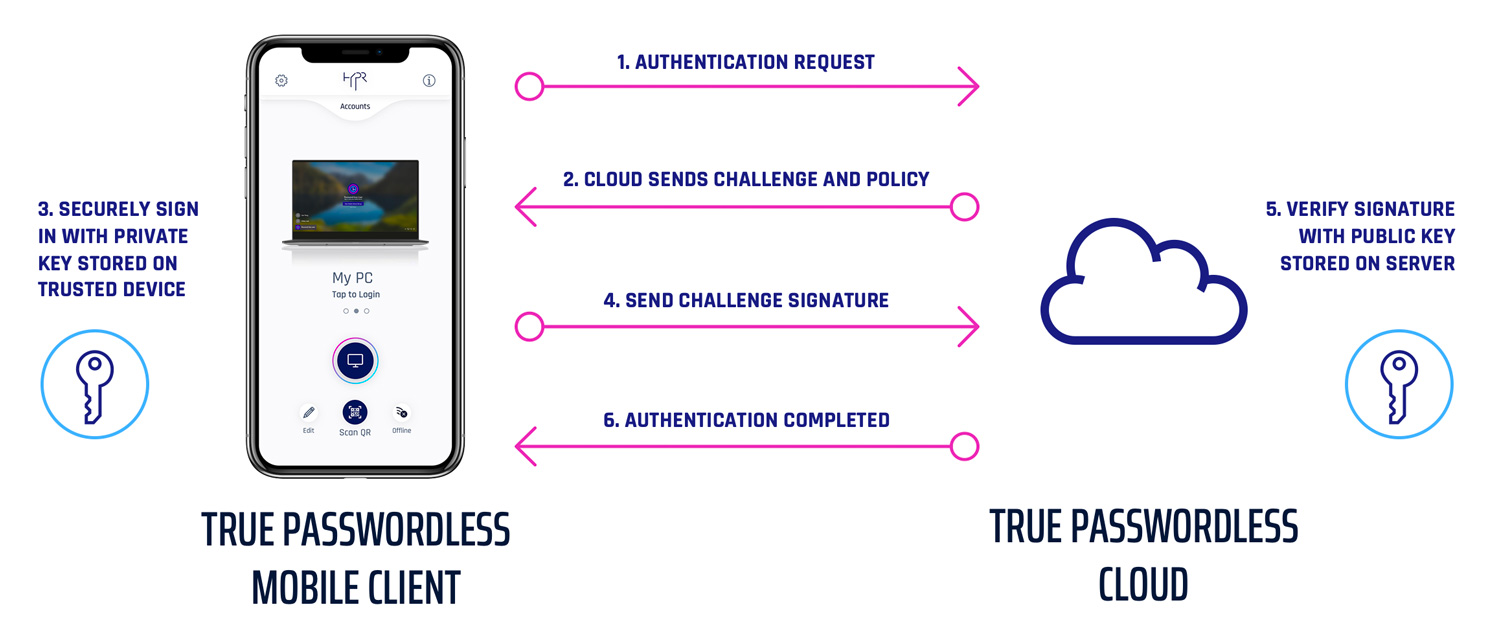 Get Data-driven Analytics in Real-Time
Gain insight into your user authentications and filter by app, line of business, and region. Integrate into your existing analytics solution stack and data lake.
Audit Trails and SIEM Integration
View reports for successful and failed authentication attempts. HYPR is designed to help admins quickly catch anomalies, troubleshoot and resolve user and server-related issues.
Accelerate Your Cloud Transformation
Join millions of users who have accelerated their passwordless initiatives. Start your free trial today and get access to HYPR Control Center.