HYPR Introduces HYPR Adapt and Reveals New Study Showing 324% Customer ROI
HYPR unveils HYPR Adapt, which enables organizations to effectively manage identity-related risks, with real-time risk assessment and adaptive security controls that minimize friction. HYPR also announced an independent study by Forrester which found that HYPR customers realize an ROI of 324% and total cost benefits of $8.1M.
Sign Up for Our Newsletter
We'll keep you ahead of the curve. The HYPR_Activity Newsletter is your source for the latest passwordless news, demos and industry insights.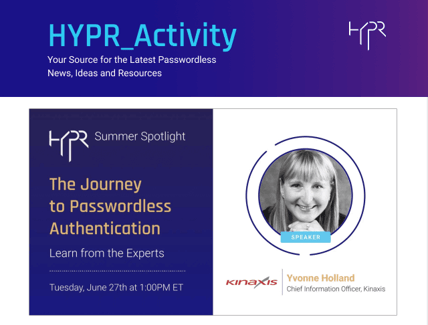 Need more help? Contact Us