HYPR Expands on Authentication Leadership With First Identity Assurance Solution
HYPR announced the industry's first unified solution for securing the modern identity lifecycle, combining the strongest modern authentication capabilities with comprehensive risk assessment and enhanced identity verification to create a powerful end-to-end identity security solution.
Sign Up for Our Newsletter
We'll keep you ahead of the curve. The HYPR_Activity Newsletter is your source for the latest passwordless news, demos and industry insights.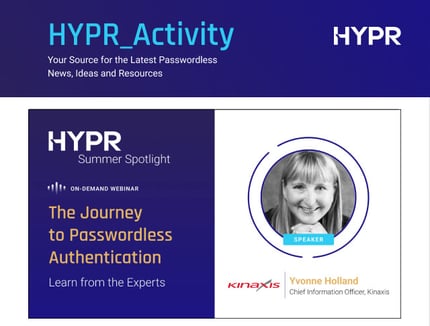 Looking for Something Else? Contact Us