Fixing the Way the World Logs In
Simple, secure passwordless authentication that protects against phishing, fraud and credential-based breaches while improving the user experience for your employees and customers.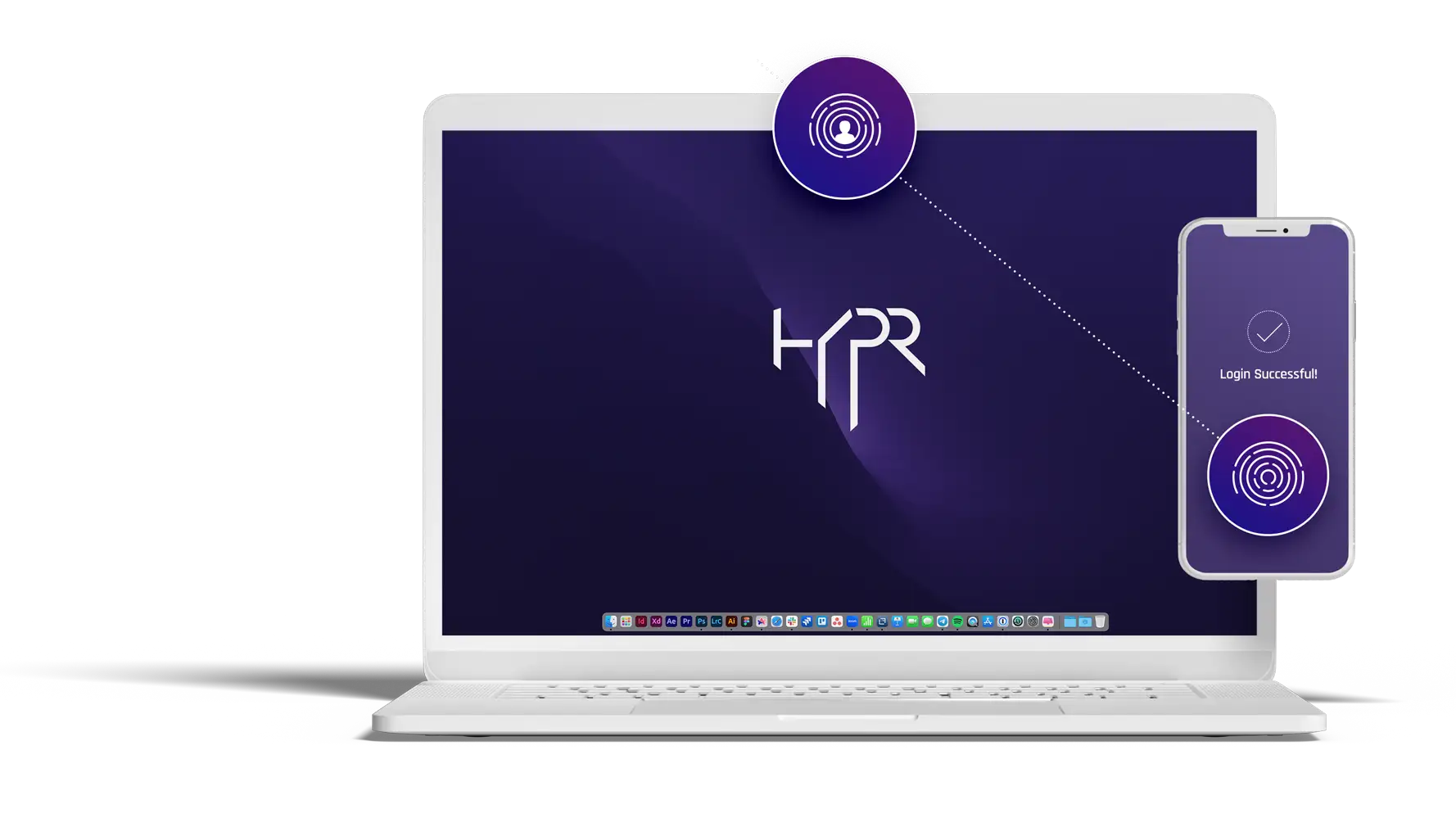 Reduction in Account-Takeover Fraud
Faster Login Than Traditional Authentication

True PasswordlessTM MFA For Your Workforce
Enable your workforce and business with easy to use, phishing-resistant passwordless multi-factor authentication that deploys rapidly into your existing infrastructure.
Explore Workforce

True PasswordlessTM Customer Authentication
Reduce customer frustration while protecting against account takeover and fraud. HYPR removes friction and ensures you meet strong customer authentication requirements (SCA).
Explore Customer

Passkeys for the Enterprise
Passkeys are a phishing-resistant replacement for passwords. Multi-device FIDO passkeys, like those from Apple and Google are ideal for consumers but don't provide additional security and management controls that many enterprises need.

HYPR supports standard multi-device passkeys and also offers device-bound HYPR Enterprise Passkeys, our FIDO2 Certified solution that meets your company's business and security requirements.
Companies Modernizing Their Authentication With HYPR True Passwordless Security®
HYPR True Passwordless MFA significantly reduces our exposure to phishing attacks and improves our overall enterprise security while using the latest FIDO standards.

Dawn Watters​

SVP of Identity & Data Protection, Fiserv

HYPR's passwordless authentication SDK provides a strong alternative to phishable and inconvenient passwords — and it works across devices customers use in their daily lives already.

Arshal Ameen

Global Head Application Development, Rakuten

We talked for the longest time, for years, about the future. And, it's not the future anymore. It's here…We are passwordless.

Alyson Ruff

Cyber Security Director of Identity and Access Management and Governance, Otis Elevator

We are excited to be working with HYPR to provide a modern approach to passwordless that delivers high levels of assurance with a simple and frictionless experience.

Susan Bohn

Vice President of Product Management, Microsoft

Learn More
State of Passwordless Security Report
The third annual edition investigates top attack vectors, the greatest security gaps, and the impact of passwordless authentication. It looks across multiple geographies and sectors to understand trends and identify the most effective strategies.
No Passwords, No Shared Secrets, No Friction
Strengthen your organization's security while making it faster and easier for users to access digital systems and resources from anywhere.
Phishing-Resistant Passwordless MFA
Implement secure, FIDO2 Certified authentication everywhere, from desktop to cloud. Stop phishing, push attacks, MitM and other authentication attacks.
Simple, Intuitive User Experience
Security depends on a good user experience. Unify multiple login methods into a single, seamless passwordless authentication for a UX employees and customers love.
Rapid Deployment Across Your Business
Eliminate vendor lock-in and cover all your use cases. HYPR integrates with all major operating systems, SSOs and IdPs, with expertise in deploying to over 125 countries.
Certified to the Highest Assurance Levels
Ready to see HYPR in action? Experience passwordless MFA that secures and empowers your business. Fill out the form to get a demo from a passwordless security expert, customized around your environment and user needs.