Leverage HYPR's Passwordless MFA in your custom environment with our Software Development Kit (SDK). Accelerate your digital transformation and secure customer-facing mobile and web apps.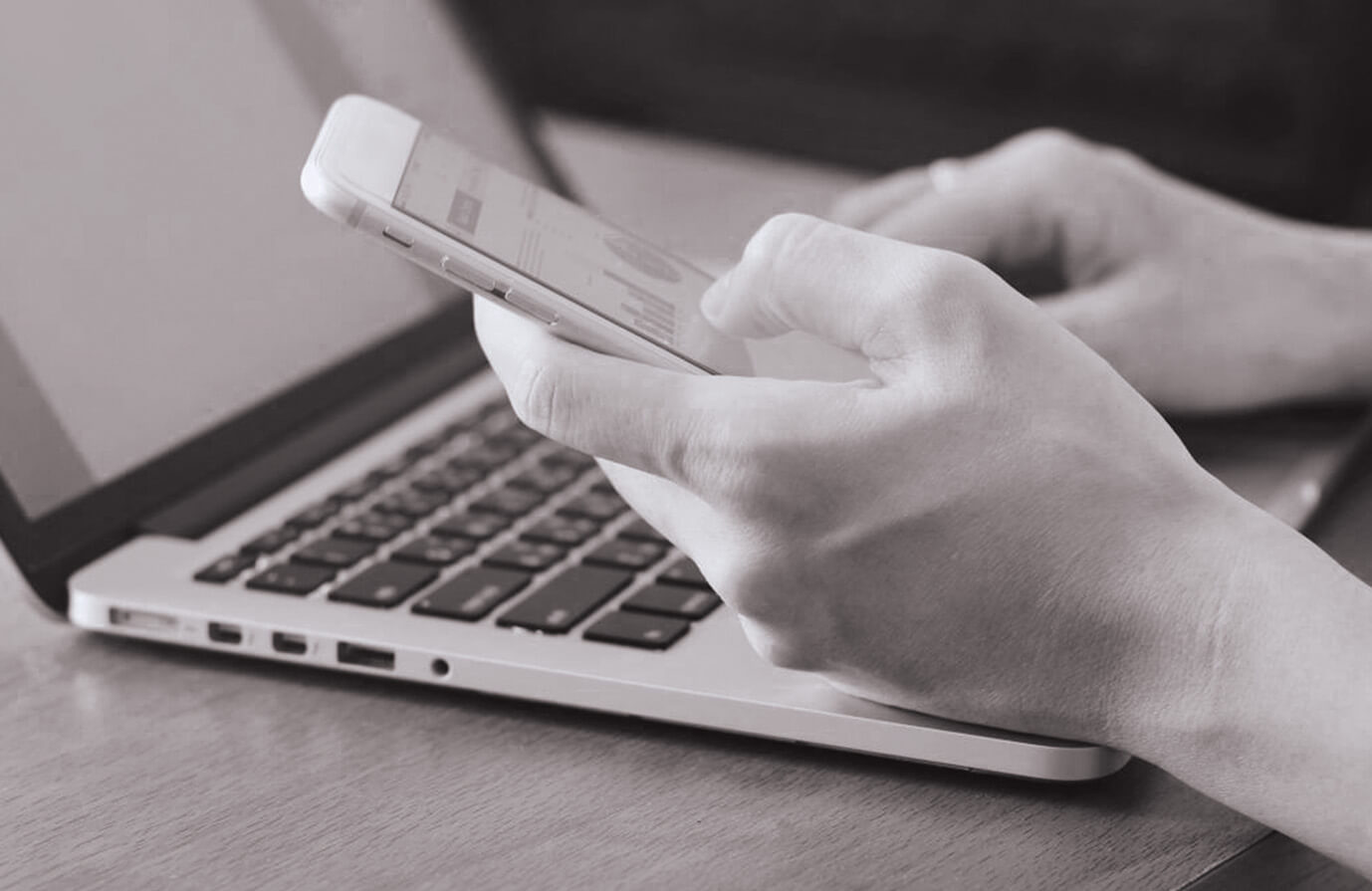 Increase Reach and Mobile Adoption
Agile App and Web Development
Stable and Reliable Integration
World Class Passwordless MFA Built In
Everyone deserves the most secure and frictionless user experience — including your technical teams. HYPR's True Passwordless SDK is designed to make integration simple for your developers.
Developer-Friendly Passwordless for Any App
HYPR is built for speed, with mobile and web SDKs that put emphasis on rapid deployment so your team can quickly secure access on any app across the organization.
Quickly Achieve Strong Customer Authentication (SCA)
Compliance with SCA under the EU's Payment Services Directive (PSD2) doesn't need to be a painstaking process. HYPR's SDKs help you satisfy SCA requirements across apps and platforms.
Full Integration with Existing Identity Systems
Effortlessly connect apps to your existing identity providers. Expand Passwordless MFA adoption at a global scale through open standards such as SAML, OpenID Connect and OAuth.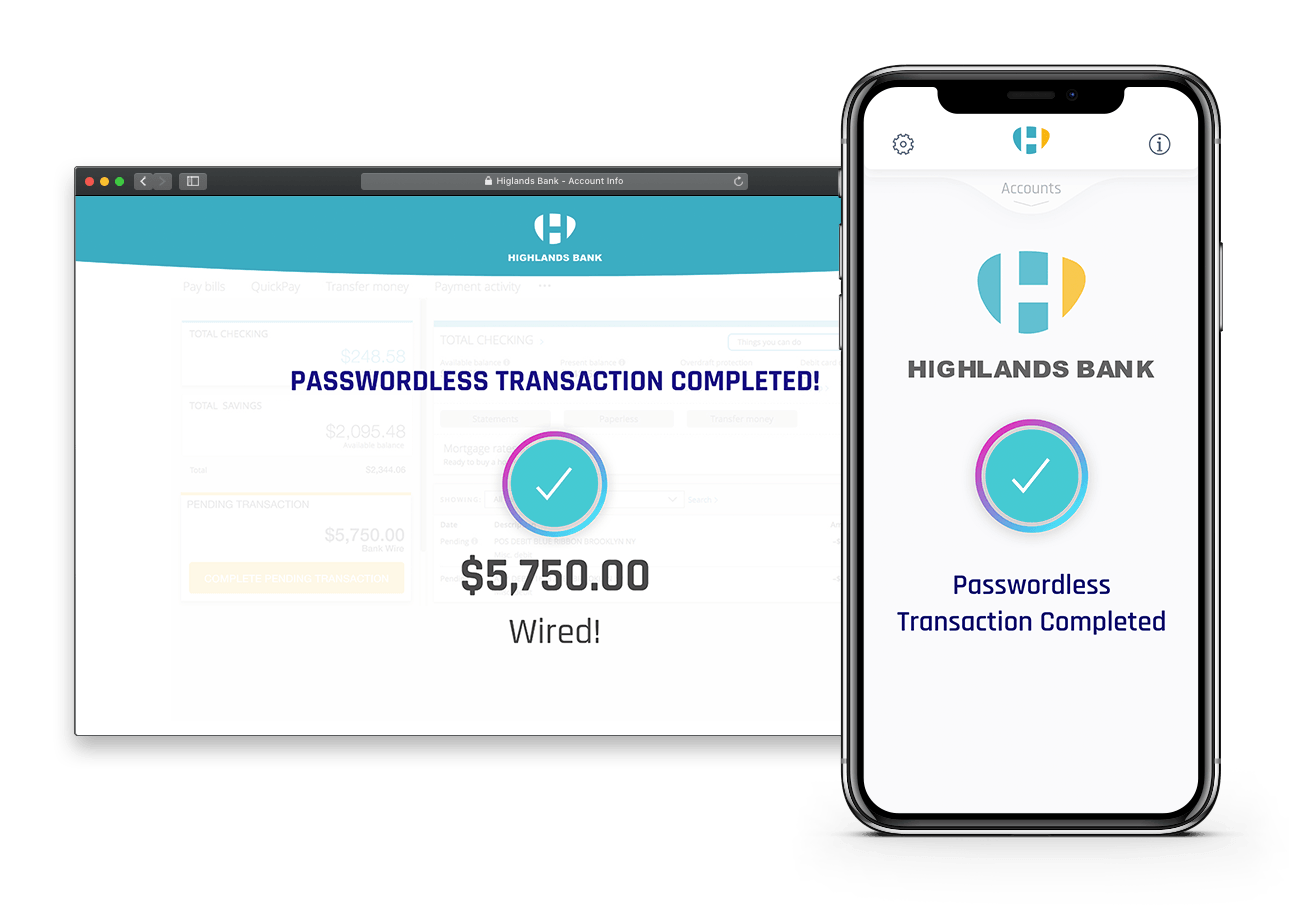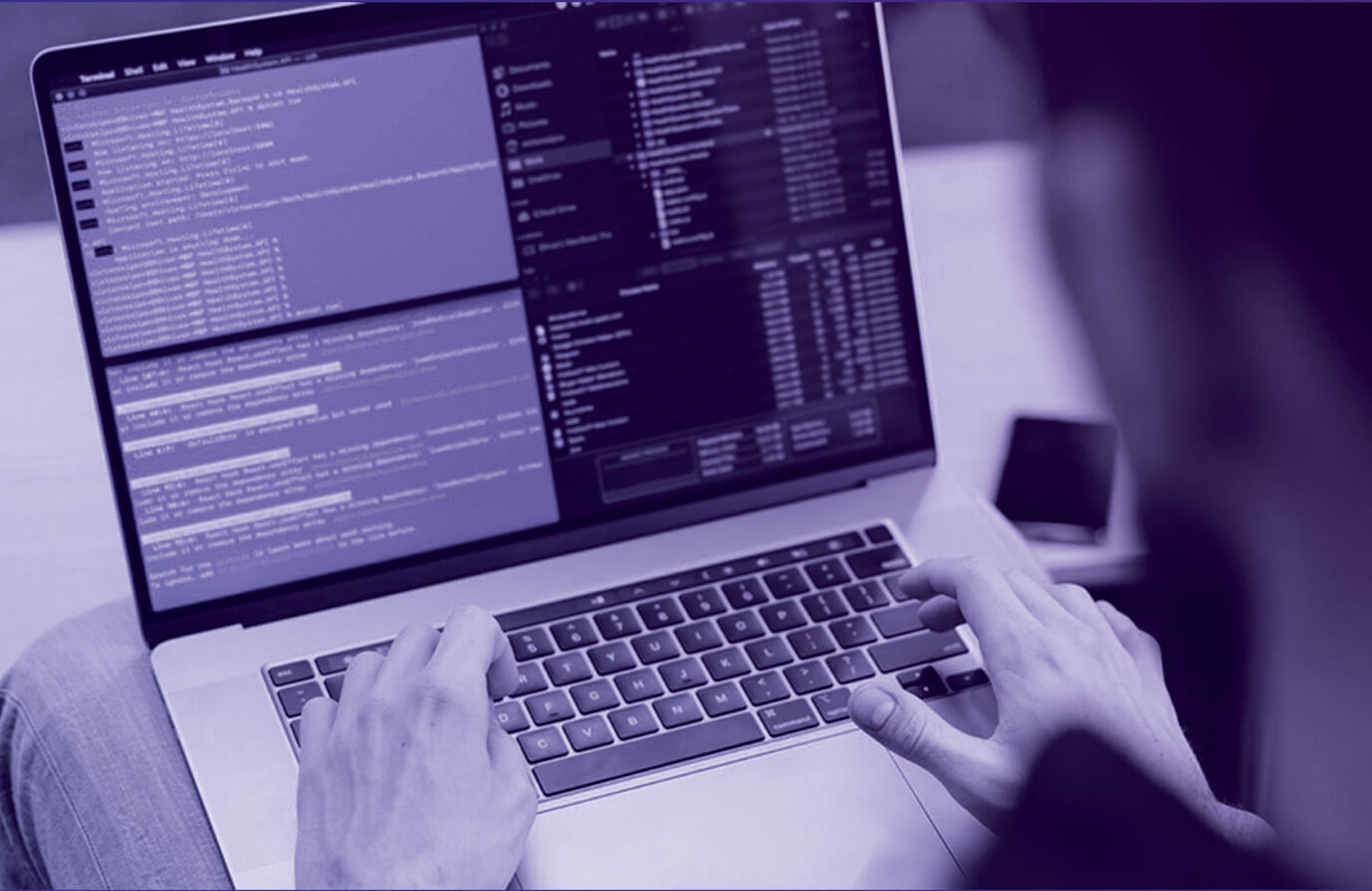 Stop Mobile Malware and Suspicious Activity
Bad actors find ways to bypass your security measures. Advanced jailbreak and root detection prevents compromised devices from accessing your apps and services.
Deploy Hardware-based Protection Within an App
Take app security beyond the confines of software and into the mobile hardware level. HYPR enables hardware-backed security for organizations that require an additional layer of protection using the latest mobile TrustZone® technology.
Safeguard Private Keys and Data
HYPR encrypts and stores private keys in the most secure environment on any trusted user device - protecting your users and their data.
Sign Digital Transactions With HYPR
Deliver a fast and consistent mobile-to-web login experience through passwordless transaction approvals, including step-up authentication. HYPR is scalable to millions of transactions per minute and currently secures some of the highest demand and most secured environments globally.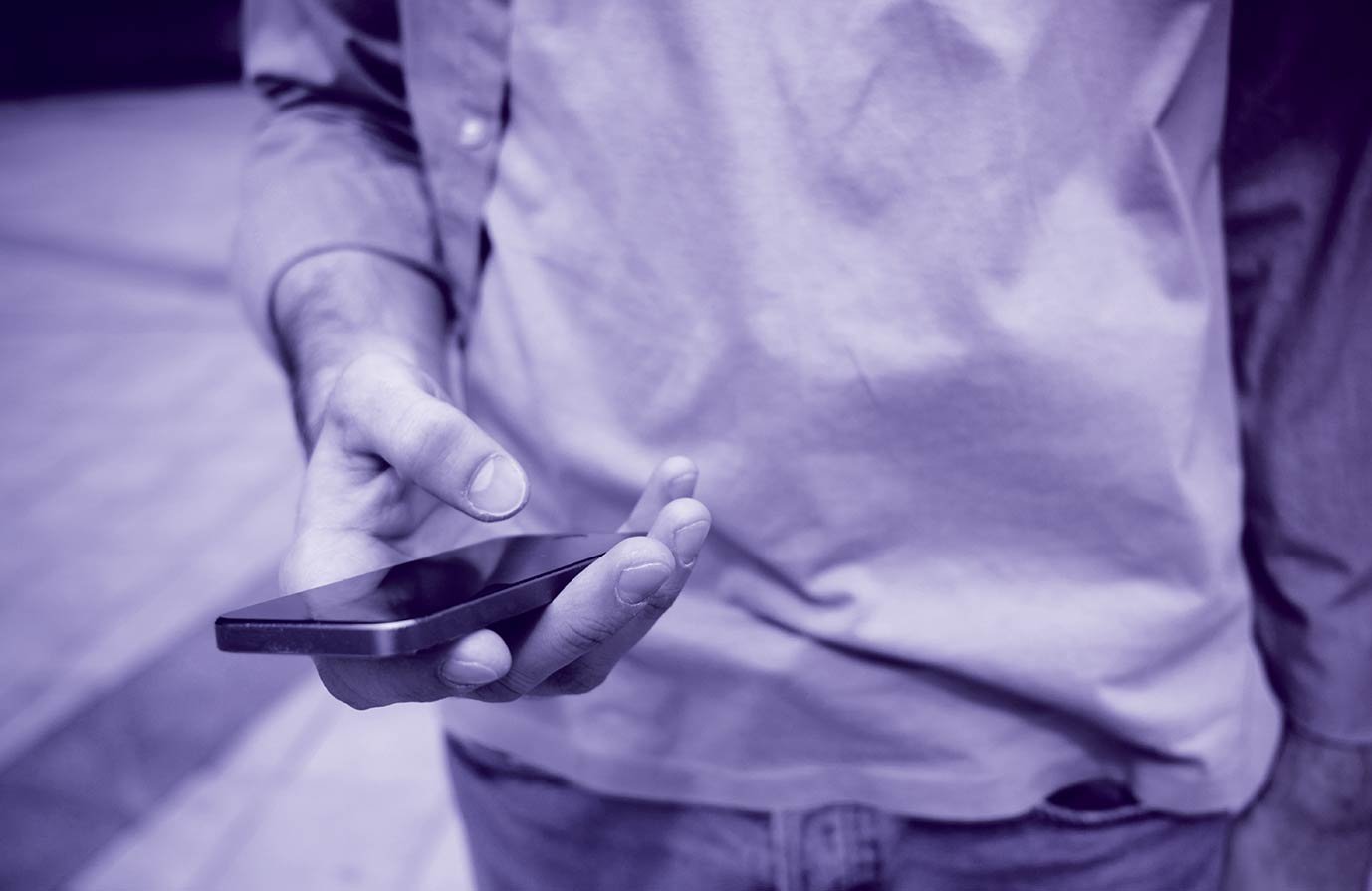 Turn Your Phone Into a Secure Passkey
HYPR transforms your smartphone into a FIDO2 passkey, replacing passwords and shared secrets with secure public key cryptography. Drastically reduce your attack surface while making login faster and simpler.
Learn about HYPR True Passwordless™ MFA for customer authentication and how it can protect your customers and business.

Ready to Go Passwordless?
Dive into documentation on integrating HYPR.
Just ten weeks into their HYPR passkeys rollout, this Fortune 50 Healthcare Corporation deployed passkeys to more than one million customers.

Learn More

True Passwordless Security provides not only an ability for me to help drive a strategic vision that addresses security and fraud risk for my enterprise, it also helps me drive a vision, meet the digital engagement goals, and provide users and our customers with a better experience

Brian Heemsoth

Former Executive Director of Global Security, CVS Health

Learn More

The ability to deliver strong passwordless authentication to our customer base is critical to our vision for a secure digital health experience. HYPR has empowered us to realize that vision at scale.

Damien Mullan

IT Manager, Vhi Healthcare

Learn More

HYPR's technology is a smart way to keep critical data where it belongs - close to the customer.

Executive Vice President, Mastercard

Learn More

HYPR's passwordless authentication SDK provides a strong alternative to phishable and inconvenient passwords – and it works across devices customers use in their daily lives already.

Arshal Ameen

Application Architect, Rakuten​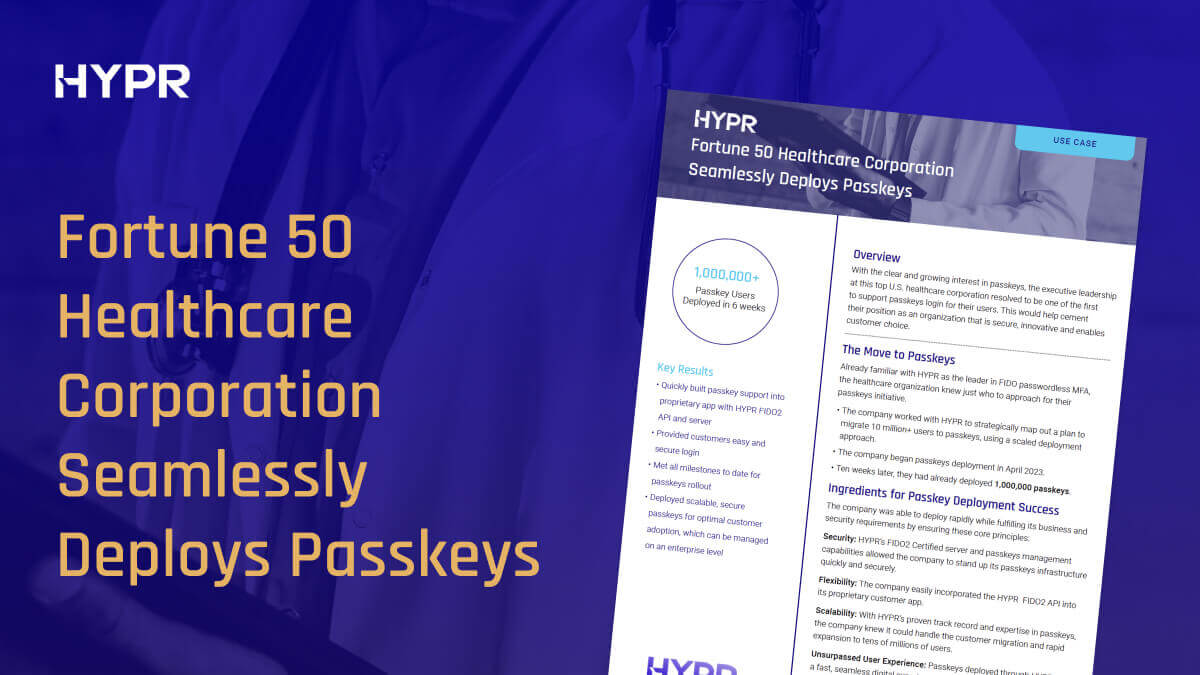 Well-known US healthcare corporation deployed passkeys to over one million customers in 10 weeks.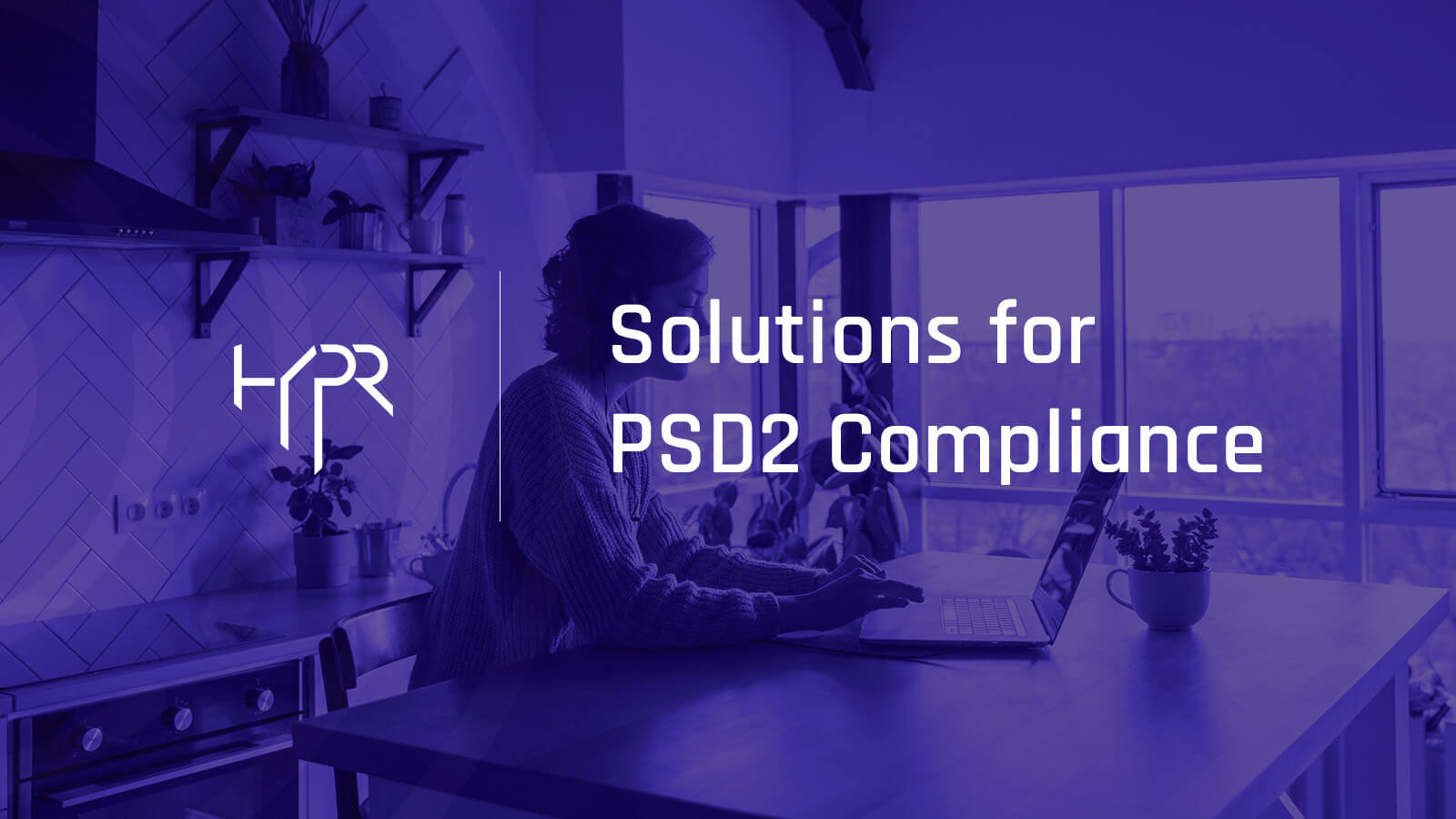 Meet PSD2 SCA requirements with secure, frictionless authentication that leverages FIDO Certified passkeys.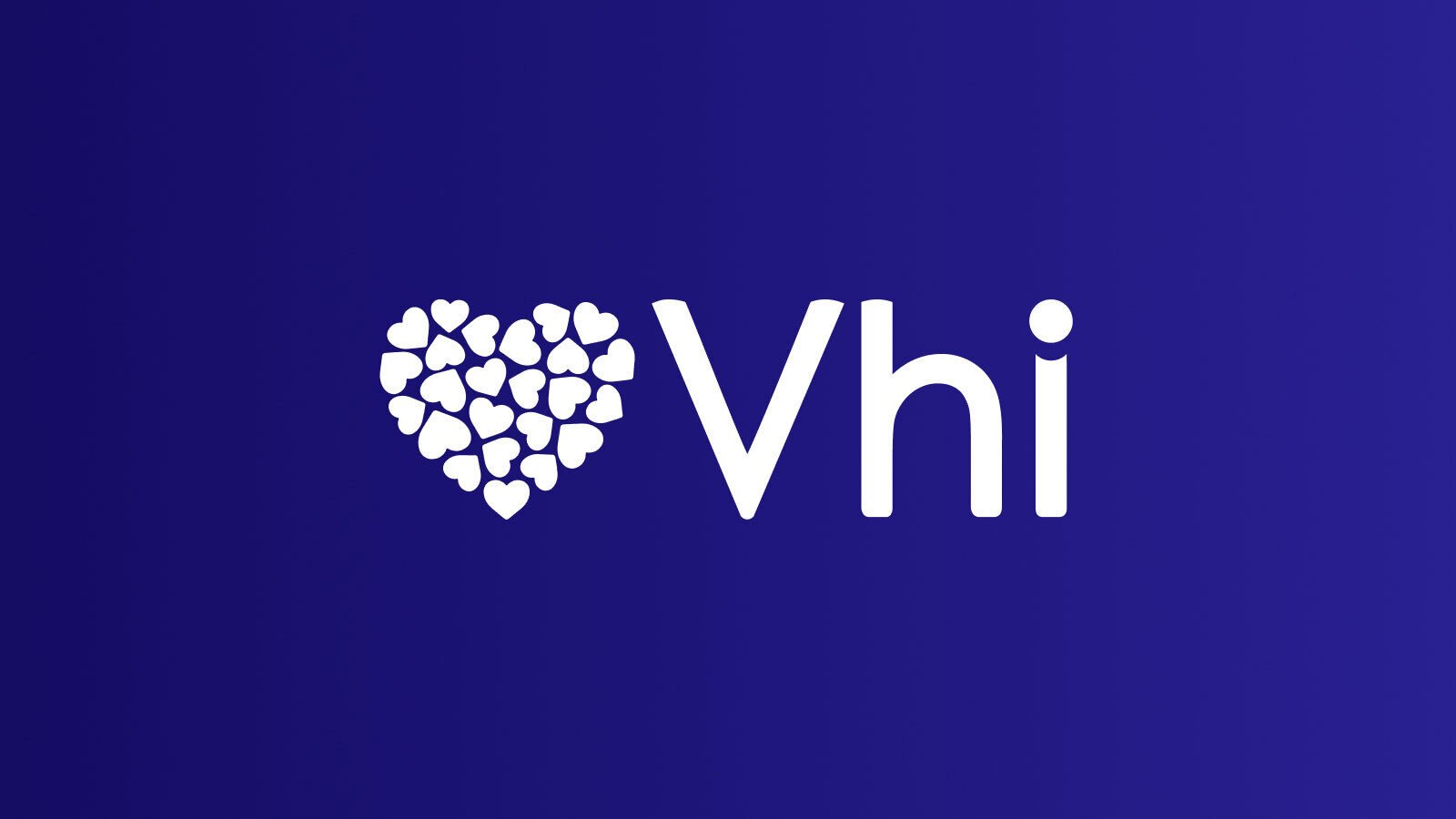 Ireland's largest health insurer increases mobile app adoption while meeting PSD2 compliance with HYPR.
Ready to see HYPR in action? Experience passwordless MFA that secures and empowers your business. Fill out the form to get a demo from a passwordless security expert, customized around your environment and user needs.