Platform Platform Overview
HYPR Identity Assurance Platform
Secure the modern identity lifecycle with a unified identity assurance platform that empowers you to continuously detect, prevent, and eliminate identity-related risks.
The Benefits of HYPR's Identity Security Suite

Secure with the Strongest Authentication
Get phishing-resistant, passkey-based coverage from desktop to cloud, across all your devices and systems.

Simplify Experience at Every Touchpoint
Enable fast, easy authentication with a choice of methods. Streamline identity verification at critical moments.

Combat Identity Fraud
and Risk
Continuously monitor risk and drive real-time response including step-up auth and reverifying identity.
Unite Identity Security Across Your Enterprise
Eliminate security gaps and get comprehensive visibility and control through a single robust and extensible framework.
The Identity Assurance Platform
HYPR unites the strongest passkey-based authentication, continuous risk monitoring and enhanced identity verification into a comprehensive Identity Assurance solution. Detect, prevent, and eliminate identity-related risks at every point in the identity lifecycle, from onboarding to goodbye.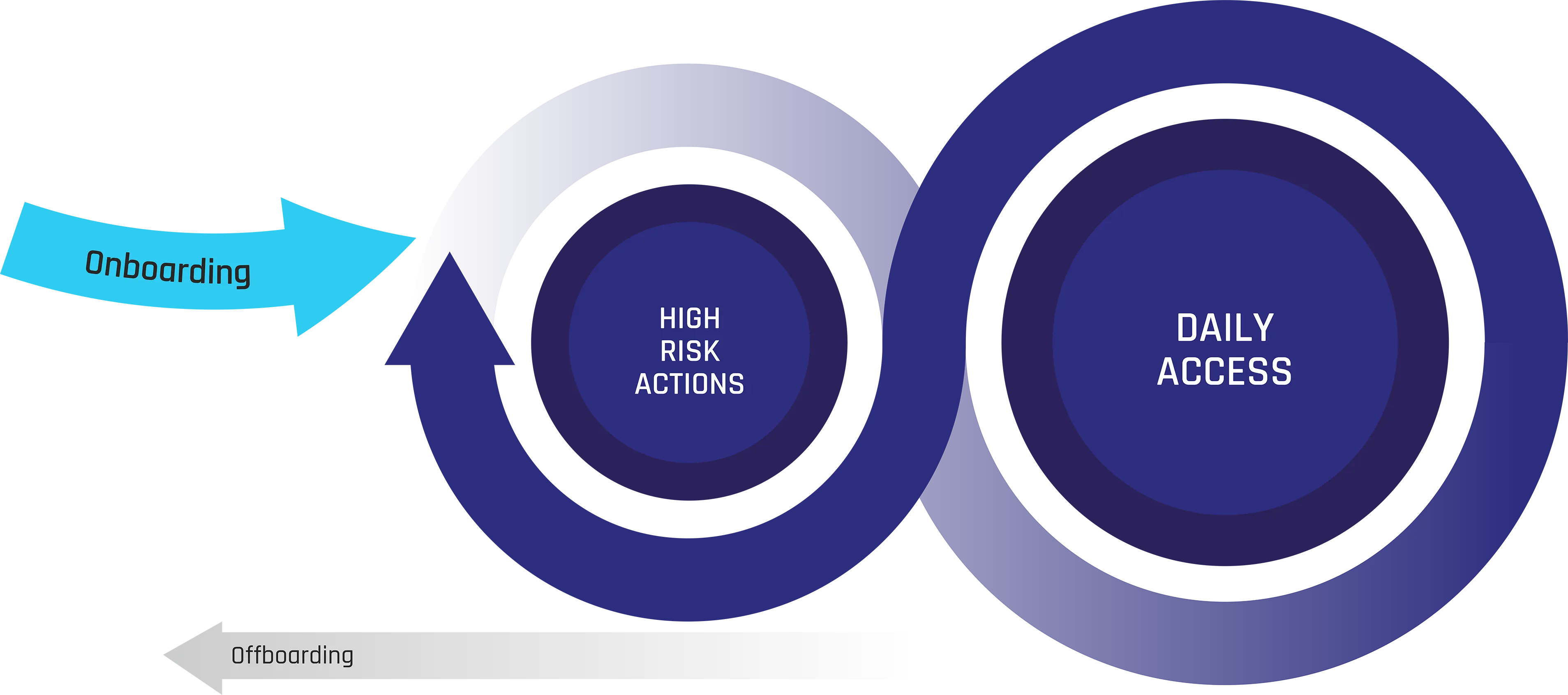 Unified Security for the Modern Identity Lifecycle
HYPR Affirm
Ensure your employees and customers are who they claim to be at all times.
Simplify and automate identity proofing
Accurately verify identity with multi-layer approach
Enhanced step-up re-verification at critical moments
Achieve optimal balance of security and convenience
Explore Affirm
HYPR Authenticate
Leading FIDO2 Certified passwordless MFA for your workforce and customers.
Prevent credential phishing and credential-based attacks
Streamline login and improve user experience
Comply with regulatory requirements and security frameworks
324% verified ROI
Explore Authenticate
HYPR Adapt
Detect and proactively mitigate identity-related risks while minimizing user disruption.
Leverage a broad set of data sources and risk signals
Automatically adapt security controls to detected risks
Ensure the right level of authentication security
Maximize value of existing security tools
Explore Adapt

Identity Assurance Your People Will Love
For Security and IAM
With HYPR Identity Assurance, security, IT and IAM teams can proactively detect, prevent and eliminate identity-related risk throughout the user's identity lifecycle. HYPR fully integrates with your existing security ecosystem for unprecedented security, visibility and control.
For HR
HYPR's identity assurance solutions provide HR teams with enhanced identity and authentication capabilities to streamline employee onboarding, role changes and offboarding. This translates into workforce satisfaction, productivity gains and improved cross-departmental collaboration.
For Finance
Finance teams need to ensure that security investments deliver quantifiable value. With HYPR Authenticate, demonstrate 324% ROI and continue to secure the identity lifecycle with HYPR Adapt and Affirm. Boost productivity, accelerate business initiatives and maximize existing security assets.
For Risk & Compliance
Reduce risk across your organization. Define policies your way and prevent fraud at all stages of the identity lifecycle. HYPR's Identity Assurance solutions align with regulatory compliance standards and security frameworks and enables trust that somebody is who they claim to be at all times.
See How HYPR Identity Assurance Can Help Your Teams
Total Economic ImpactTM of HYPR
Forrester Consulting calculates that HYPR customers save millions of dollars, with a 324% ROI. These savings come from business risk avoidance, user productivity gains, lower help desk support costs and reduced employee onboarding times.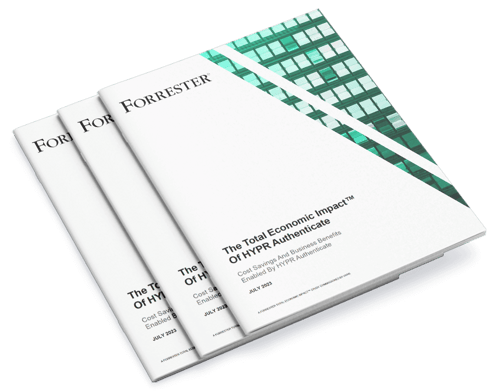 Companies Modernizing Their Identity Security With HYPR
We talked for the longest time, for years, about the future. And, it's not the future anymore. It's here…We are passwordless.

Alyson Ruff

Cyber Security Director of Identity and Access Management and Governance, Otis Elevator

HYPR has brought passwordless authentication to the mainstream. The emphasis on security and user experience allows companies to tackle account takeover fraud at a scale never before possible.

Abbie Barbir

Senior Security Architect, Aetna CVS Health

Learn More

HYPR passwordless MFA significantly reduces our exposure to phishing attacks and improves our overall enterprise security while using the latest FIDO standards.

Dawn Waters

SVP of Identity & Data Protection, Fiserv

The ability to deliver strong passwordless authentication to our customer base is critical to our vision for a secure digital health experience. HYPR has empowered us to realize that vision at scale.

Damien Mullan

IT Manager, Vhi Healthcare

Learn More

HYPR's technology is a smart way to keep critical data where it belongs - close to the customer.

Executive Vice President, Mastercard

Learn More

HYPR's passwordless authentication SDK provides a strong alternative to phishable and inconvenient passwords – and it works across devices customers use in their daily lives already.

Arshal Ameen

Application Architect, Rakuten​
Identity Assurance for Every Person, Everytime, Everywhere
Experience passwordless MFA that secures and empowers your business. See what identity verification built for the workforce looks like. Learn how comprehensive Identity Assurance protects the entire identity lifecycle.
Fill out the form to get a demo from an identity security expert, customized around your organization's environment and needs.