True Passwordless Security®
Free your enterprise from passwords and shared secrets. The HYPR Cloud Platform improves your security posture and enables business growth with multi-factor authentication (MFA) that's truly passwordless.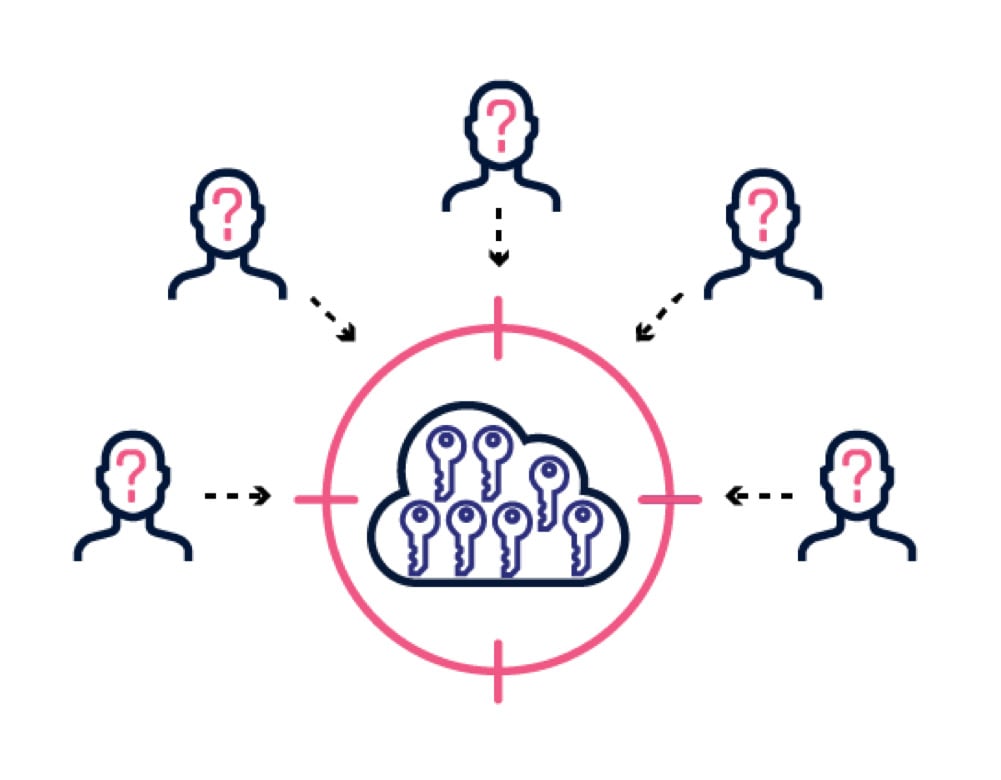 Passwords Are the Hacker's Favorite Target
Passwords and shared secrets are a costly security risk. Passwords create an attack surface for hackers to attempt credential stuffing, brute force, and phishing attacks. It leaves people vulnerable to Account Takeover (ATO) Fraud and further breaches that escalate to compromised critical assets.
Passwords also create friction and cost people time. People have dozens if not hundreds of apps. Typing in passwords takes away from productivity and engagement. This leads to increased abandonment rates – and ultimately defeats your security strategy.
HYPR Eliminates the Target
HYPR unites your security program with corporate initiatives to drive business growth. It's a holistic and strategic approach. Your attack surface that was once expensive to defend now becomes infrastructure that is expensive to attack.
Empower your customers and workforce with security through usability. True Passwordless MFA by HYPR improves your security posture, productivity, and digital engagement by unifying the login experience across digital channels.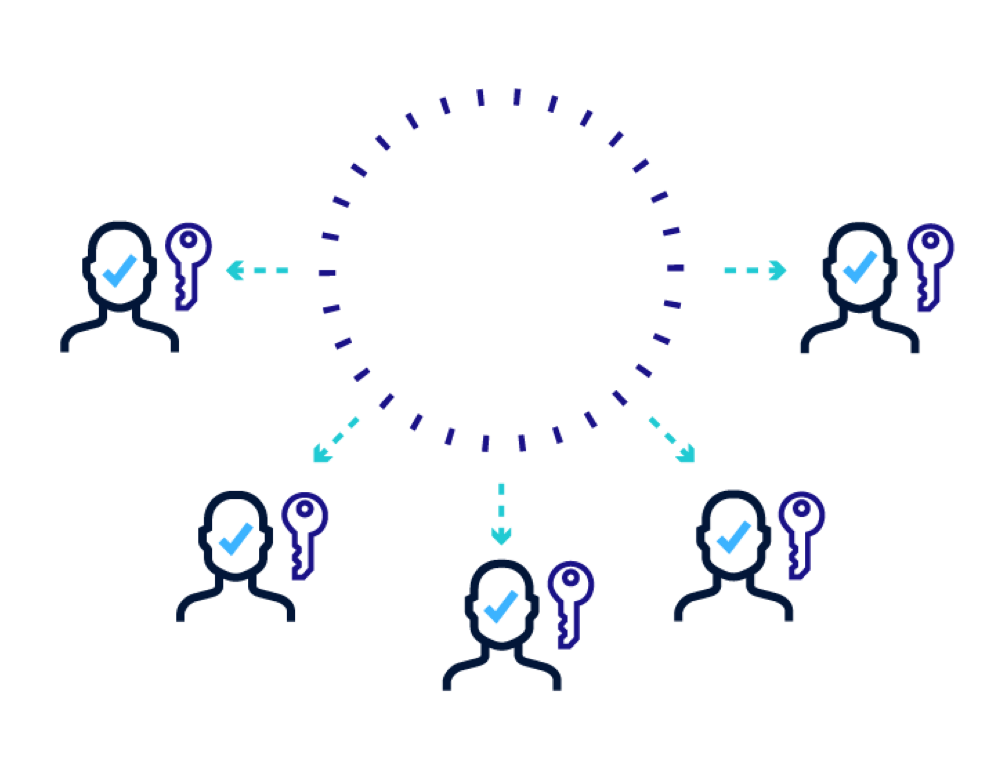 Delivering True Passwordless Security to enterprises worldwide. Achieve a Passwordless State with Speed, Scalability, and 99.9% Uptime.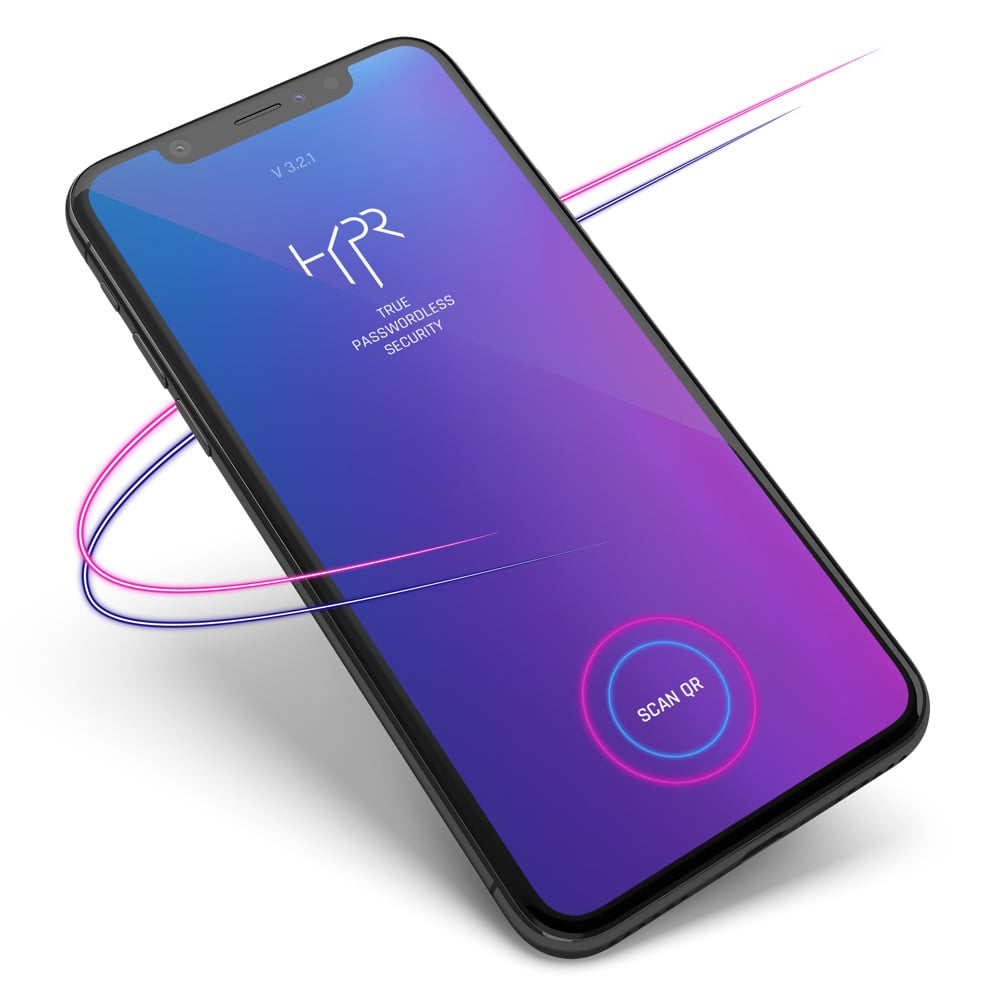 Deploy True Passwordless MFA across your organization with your own branded mobile app. Deploy the lightweight mobile app to all of your users and eliminate passwords with the push of a button.
With the addition of Offline Mode support, your workforce can stay productive and secure, wherever they are.
The Desktop MFA gap stops here. Eliminate passwords and shared secrets across Windows, MacOS and Linux workstations. Once a user registers their smartphone they gain secure and lightning-fast access to desktops. Single Sign-On (SSO), web, VDI, VPN, RDP, and more.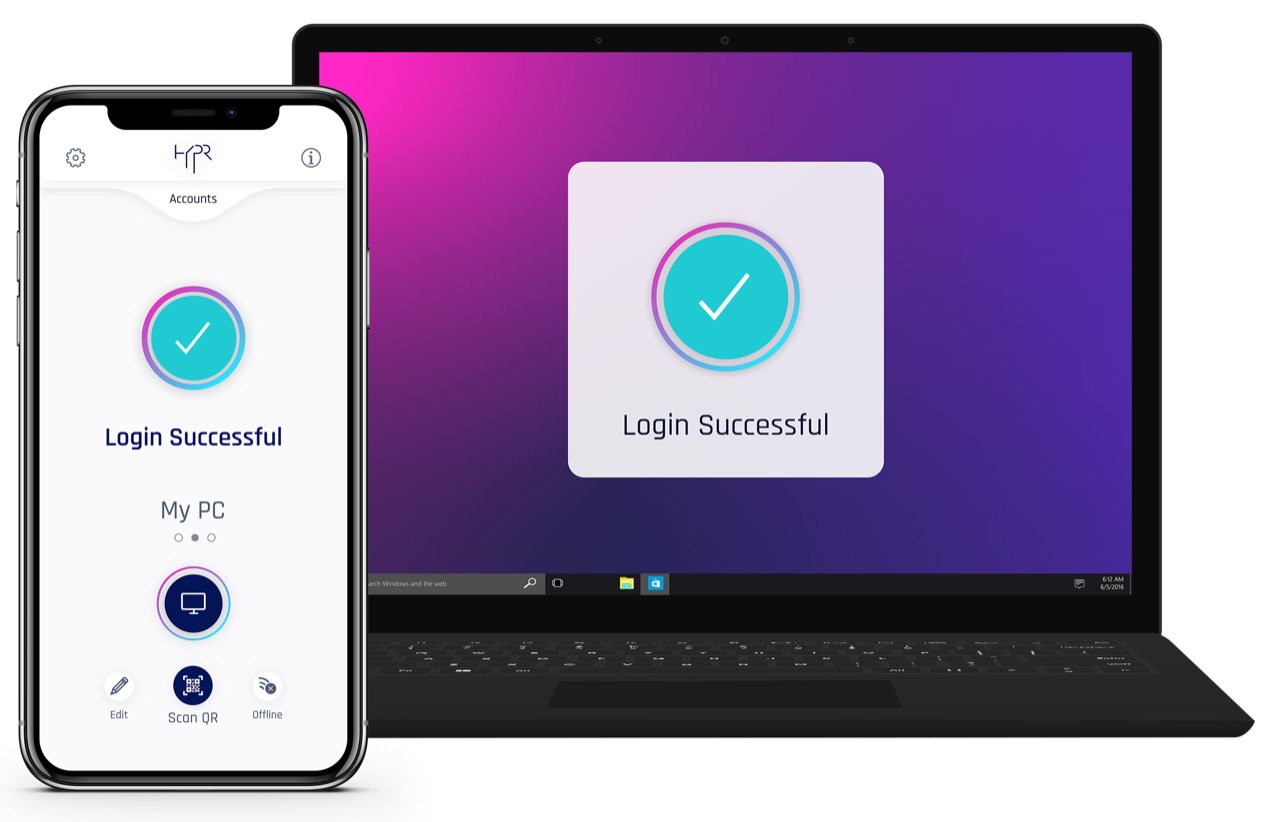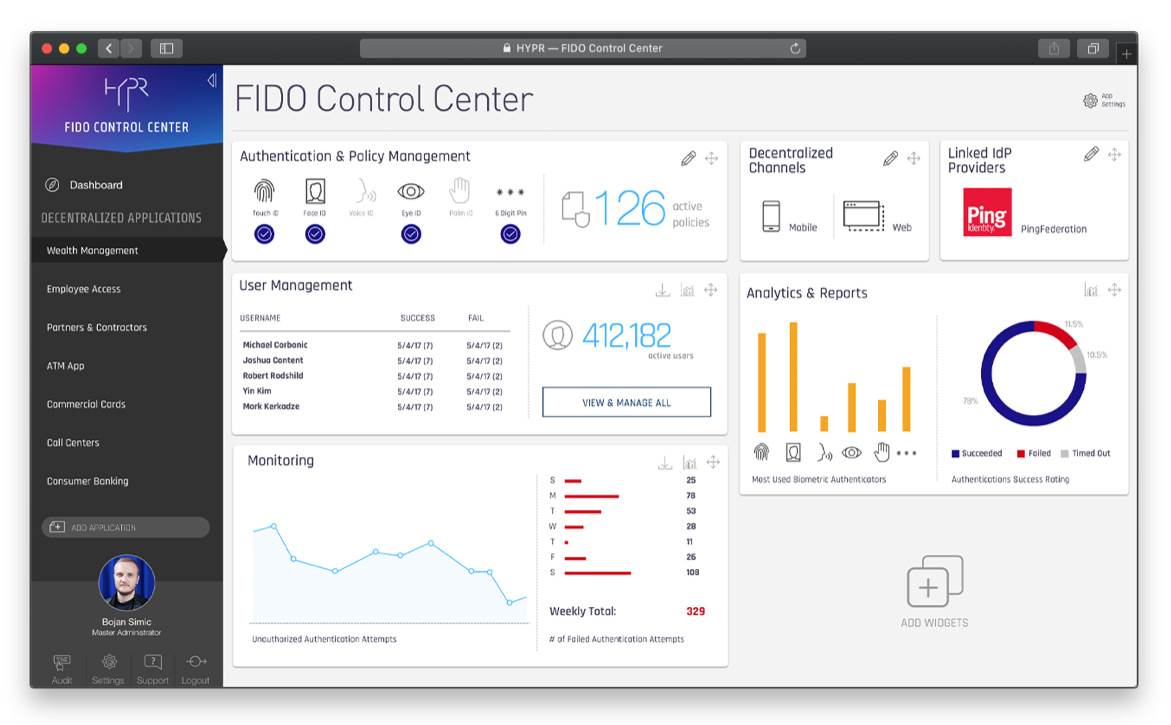 Manage, provision, and deploy passwordless authentication policies across millions of users with the world's first FIDO Control Center. HYPR enables you to manage FIDO authenticators at scale, and integrate with your existing online fraud detection and risk engine.
Integrate the True Passwordless™ SDK into your mobile and web applications. Give users the fastest login experience and achieve maximum security on any device. Gain a competitive advantage in business by accelerating deployment and time-to-market with HYPR.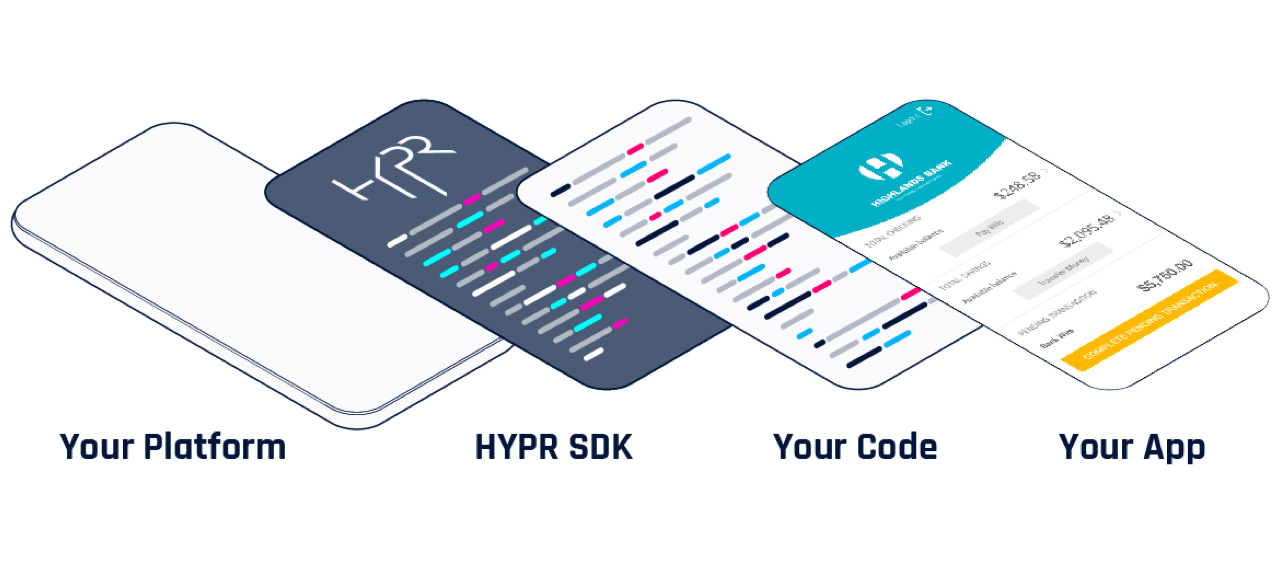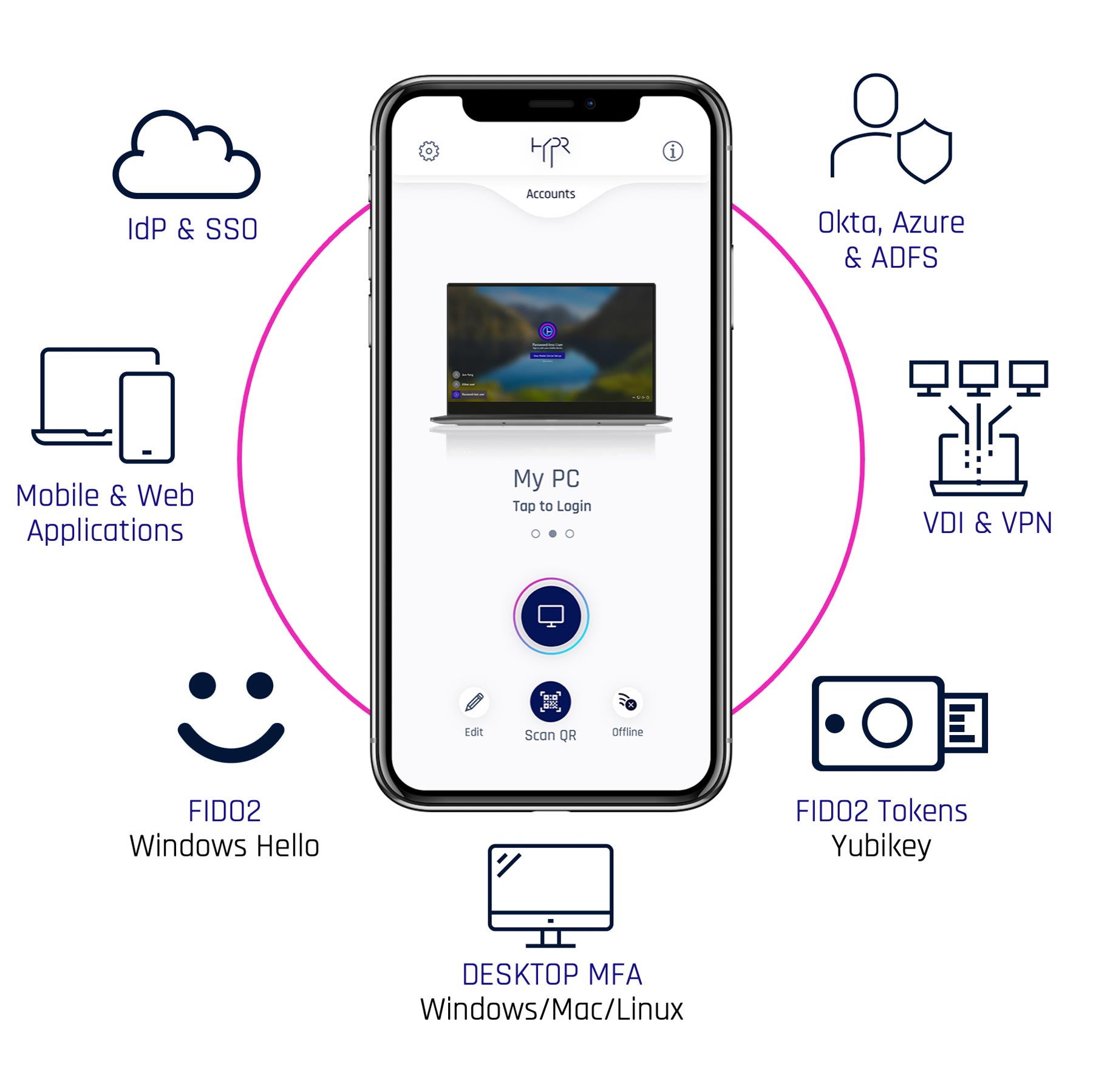 Passwordless Integrations
Extend HYPR across the enterprise. HYPR makes passwordless integration easy and unifies your identity stack with a single login experience. Leverage plugins and extensions for multiple identity providers and SSO including Azure AD, Okta, Ping Identity, ForgeRock, FusionAuth, CA SSO, and more.
The Leader in Passwordless MFA
Legacy MFA relies on passwords and shared secrets. Alternative passwordless methods are costly and lack mainstream adoption. Find out why enterprises and their users choose HYPR to eliminate passwords.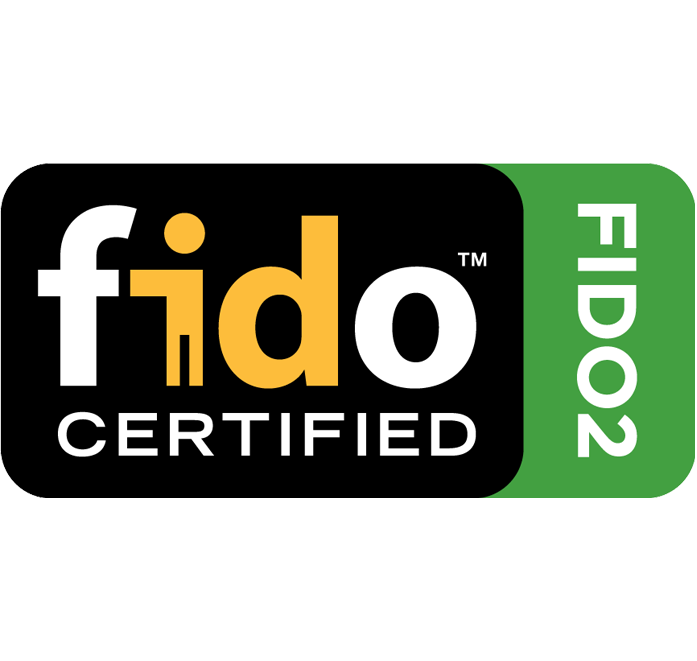 6 FIDO Certifications
HYPR is a Board Member of the FIDO Alliance
Rapid Deployment
Eliminate passwords across all lines of business.
Powered by PKI
100% Standards-based security.
Solve your Desktop MFA Gap. Eliminate phishing and password reuse across the enterprise. Go passwordless without displacing your existing Identity Providers. Experience the #1 authentication platform now.