Windows FIDO login refers to solutions that apply Fast Identity Online (FIDO) open authentication standards to access Windows workstations without passwords and other shared secrets. Windows FIDO login, then, first secures the front door to company resources and going further it can be extended for access to other Windows systems and environments such as Active Directory (AD).
The FIDO open-standard protocol can be leveraged to provide a secure and convenient way for enterprise users to access their Windows workstations from their mobile using biometrics. In particular, solutions built on top of FIDO UAF can enable passwordless Windows login and logout features for secure and easy access to employee workstations. Basic FIDO solutions for Windows login should feature a secure client-server architecture to provide authentication across enterprise workstations.
Some solutions offer integration with enterprise systems such as PingFederate, Active Directory, SiteMinder, Radius, LDAP, or other Identity Management systems. Others offer pre-integration with dozens of mobile device native or third-party authenticators for fingerprint, face, voice, eye, and palm recognition. These can markedly accelerate enterprise deployment schedules. A FIDO Certified solution built atop the UAF protocol has undergone rigorous security, performance, and interoperability testing to ensure its readiness for enterprise deployments and to endorse its scalability across millions of users with thousands of transactions per minute.
How to Deploy FIDO For Windows Login?
Windows FIDO Login Demo:
Image: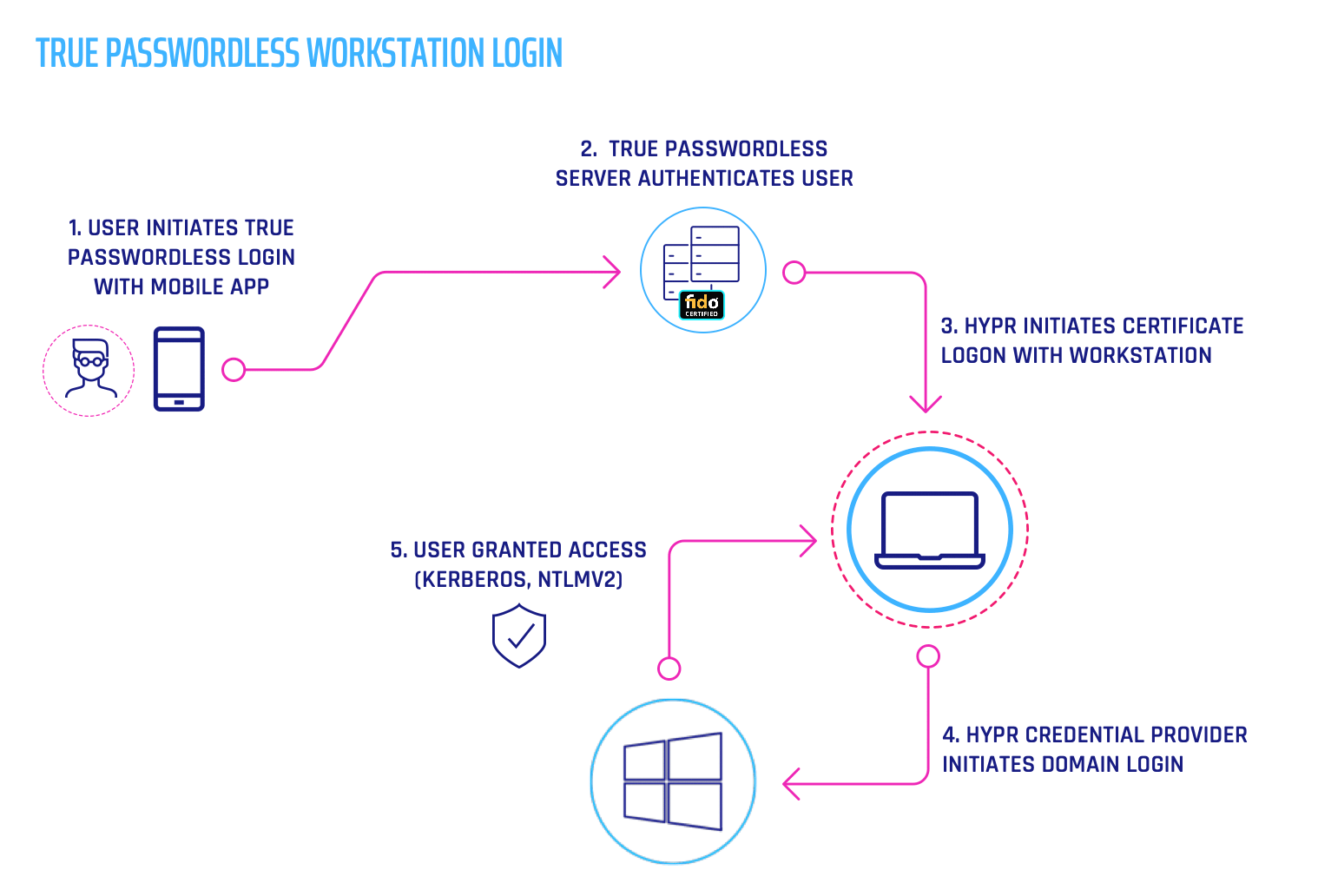 Windows FIDO Icon: