True Passwordless Single Sign-On
Whether you have one or many identity providers, HYPR makes it easy to eliminate passwords. Unify Fragmented Login Experiences
Extend Your SSO Investment
Go Passwordless Without Displacing your IdP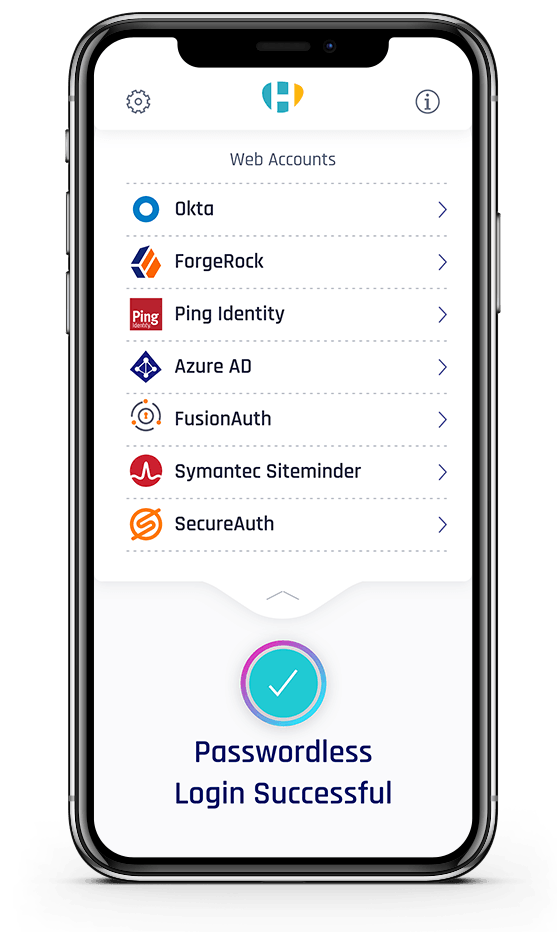 HYPR eliminates the need for passwords and multiple push authentication requests. With our advanced passwordless single sign on your users achieve an unprecedented level of security and productivity.
The first step starts by authenticating with True Passwordless MFA into the desktop. Authentication is then automatically extended to your SSO login.
By combining HYPR with your SSO, you eliminate credential phishing and push attacks while enabling users to log in 300% faster than traditional MFA.
Go Passwordless With Your Favorite IdP
Keep your Identity Provider. HYPR's native plugins accelerate your rollout of True Passwordless™ Authentication without displacing your existing IAM providers.
How Passwordless SSO Works
Even if your organization has multiple identity identity providers such as Okta, you're able to automatically authenticate and gain access to your apps and resources. HYPR enables True Passwordless SSO for fast and easy login across your fragmented identity systems - no matter how many providers you have.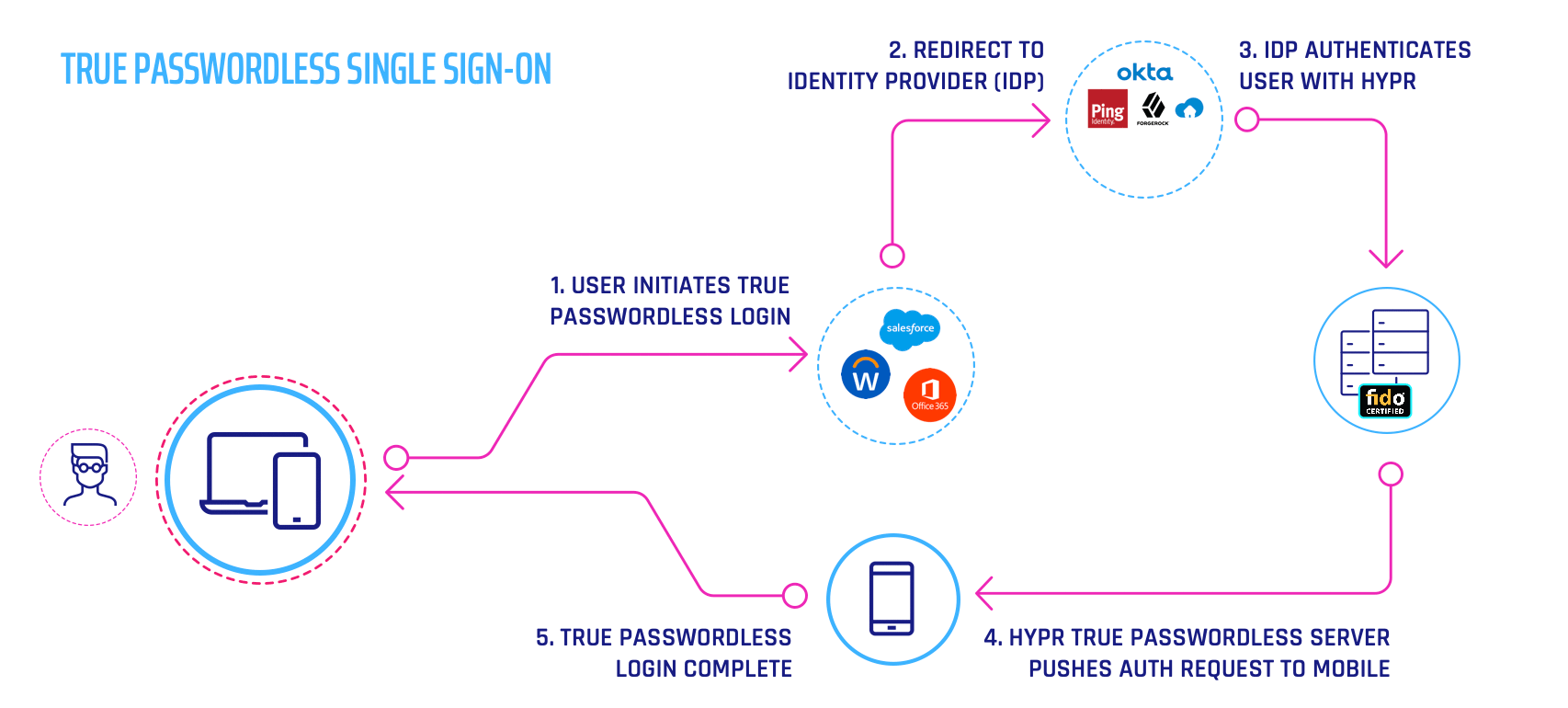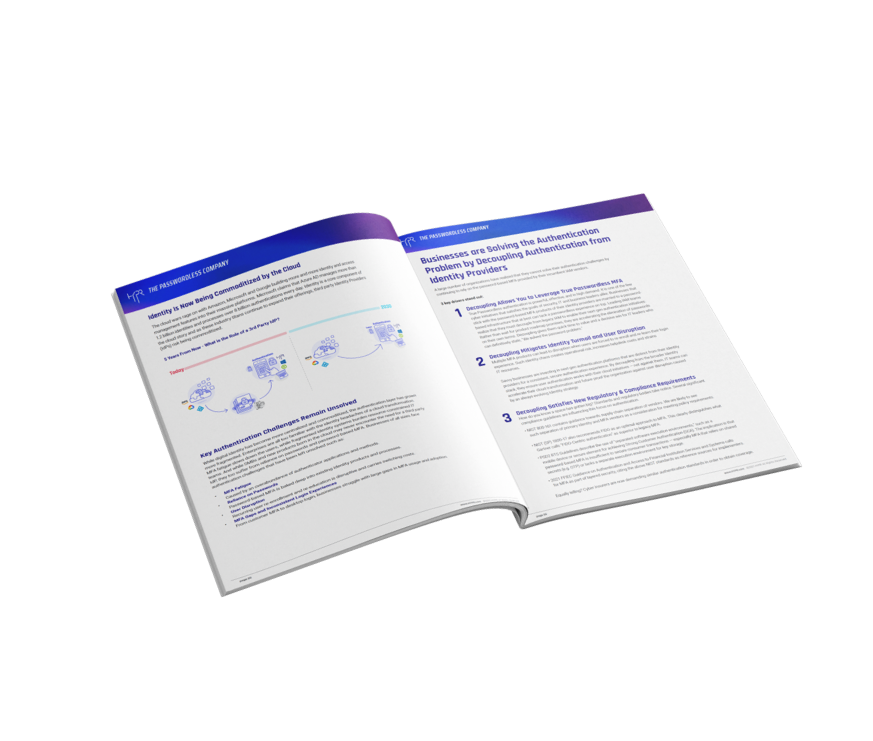 It's Time to Decouple Authentication from Identity
The cloud wars have created a state of identity turmoil characterized by poor user experience, MFA fatigue, and an unsolved password problem. Now a growing number of organizations are solving their authentication challenges with new products and initiatives that are separate from the password-based MFA provided by their incumbent IAM vendors. Find out why.
Zero Trust Means Zero Passwords
What is the #1 reason for lack of trust? Passwords.
So can you really achieve Zero Trust if you rely on passwords as the foundation for your security program? In this comprehensive guide we explore the impact of having Zero Passwords.
"95% of people said it was important for Passwordless MFA to be interoperable and decoupled from the Identity Providers? I'm surprised it's not 100%. I'd like to talk to the 5%, maybe they just don't understand the problem."

Thomas Malta

Head of IAM, Navy Federal Credit Union

"With HYPR I see a world without passwords. A world where passwords, authentication keys and shared secrets are no longer stored in the enterprise or on the cloud. This paradigm shift towards true password-less security is a profound transformation and I believe it presents a massive opportunity for HYPR and its customers."

"Enterprises don't buy standards – they buy solutions. Not all FIDO deployments are the same and its what you build on top of the standard that matters. HYPR has delivered a truly unique FIDO solution that emphasizes deployability, user experience, and trusted device security."

Nicholas Donofrio

IBM Fellow Emeritus and EVP of Technology