Solve your desktop MFA gap with a fast and easy passwordless user experience across Windows, Mac, Linux and virtual desktops.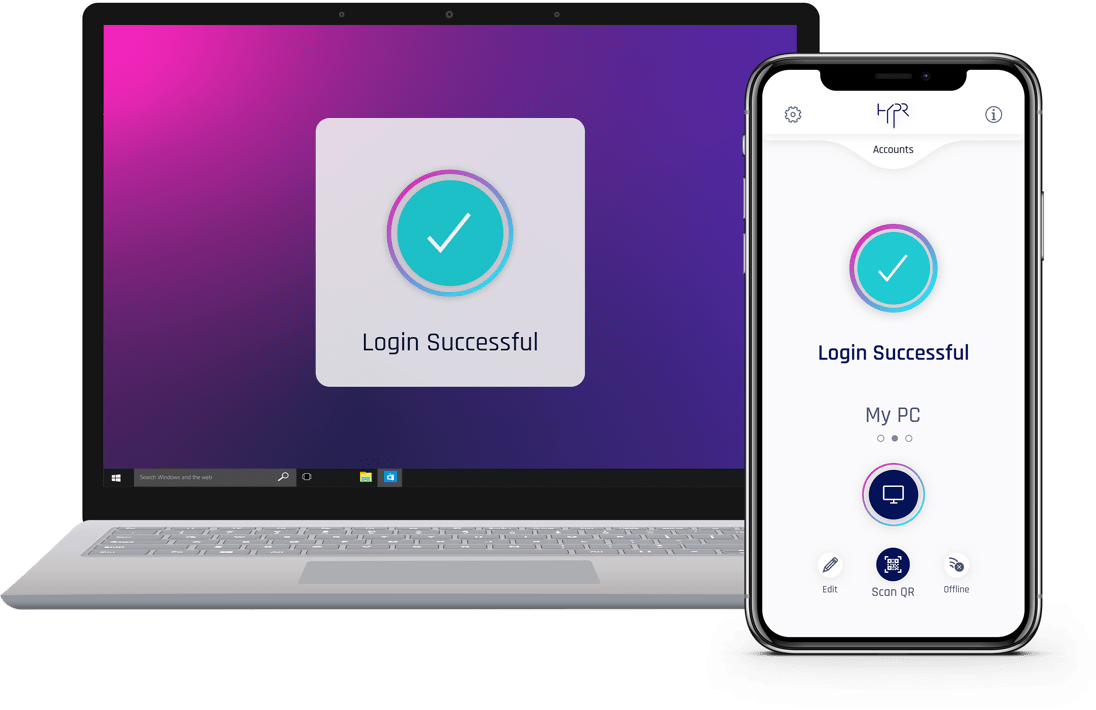 Security that Drives Enterprise-wide MFA Adoption
No Zero Trust or continuous adaptive risk and trust assessment (CARTA) strategy is complete without user-friendly desktop MFA. Your workstation is the very front door to the enterprise. Deploy passwordless and secure desktops for everyone, everywhere in just days.
Securely Pair Multiple Devices with Your Workstation
HYPR is an advanced credential provider unlike any other. It runs silently in the background and makes it easy for your users to enroll multiple mobile devices with their desktops and laptops.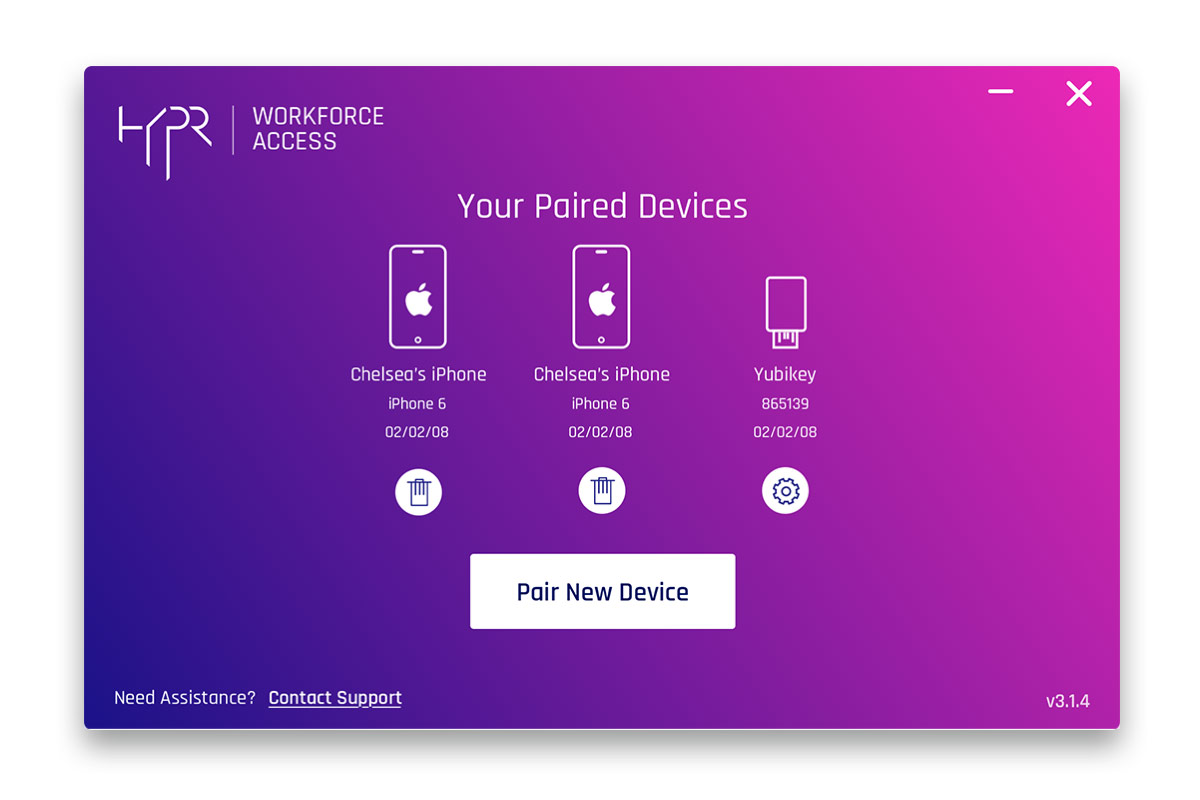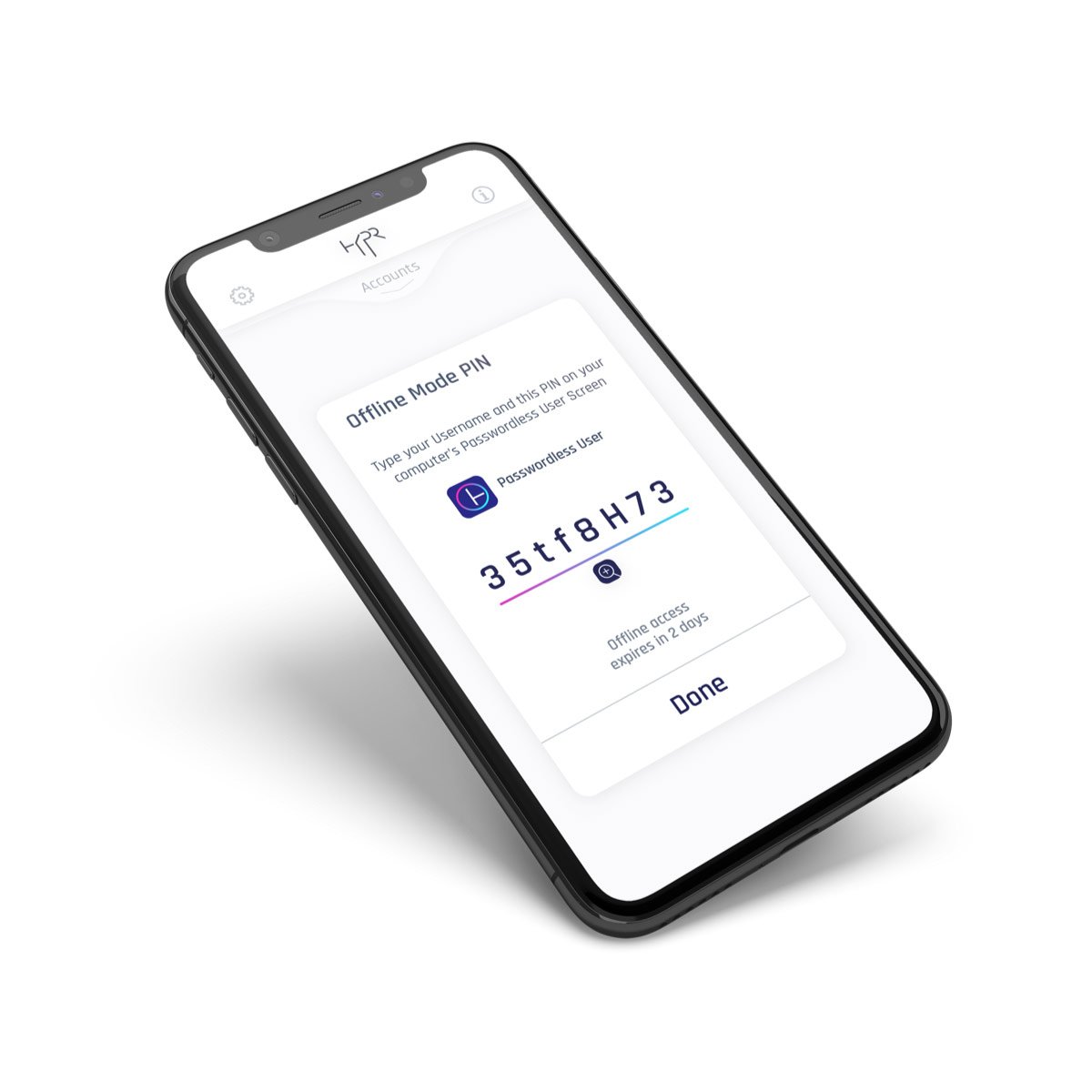 Offline Mode: Work During Your Commute or Travel
Don't limit your workforce productivity to a physical location or network connectivity. HYPR's passwordless MFA is so intelligent it works even when you're on a long airplane trip without wi-fi.
Use Your Favorite Security Key
HYPR supports all U2F and FIDO2 keys so you continue to use existing passwordless methods or layer on additional security to better protect your enterprise.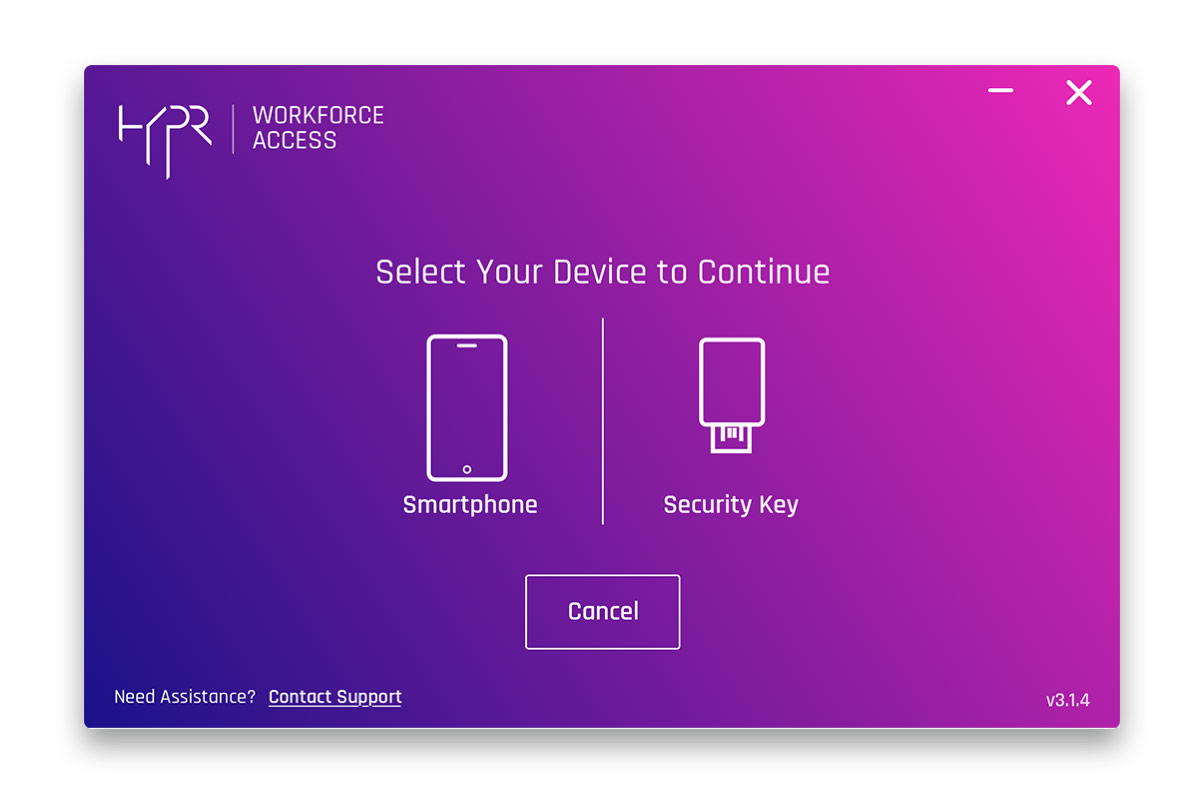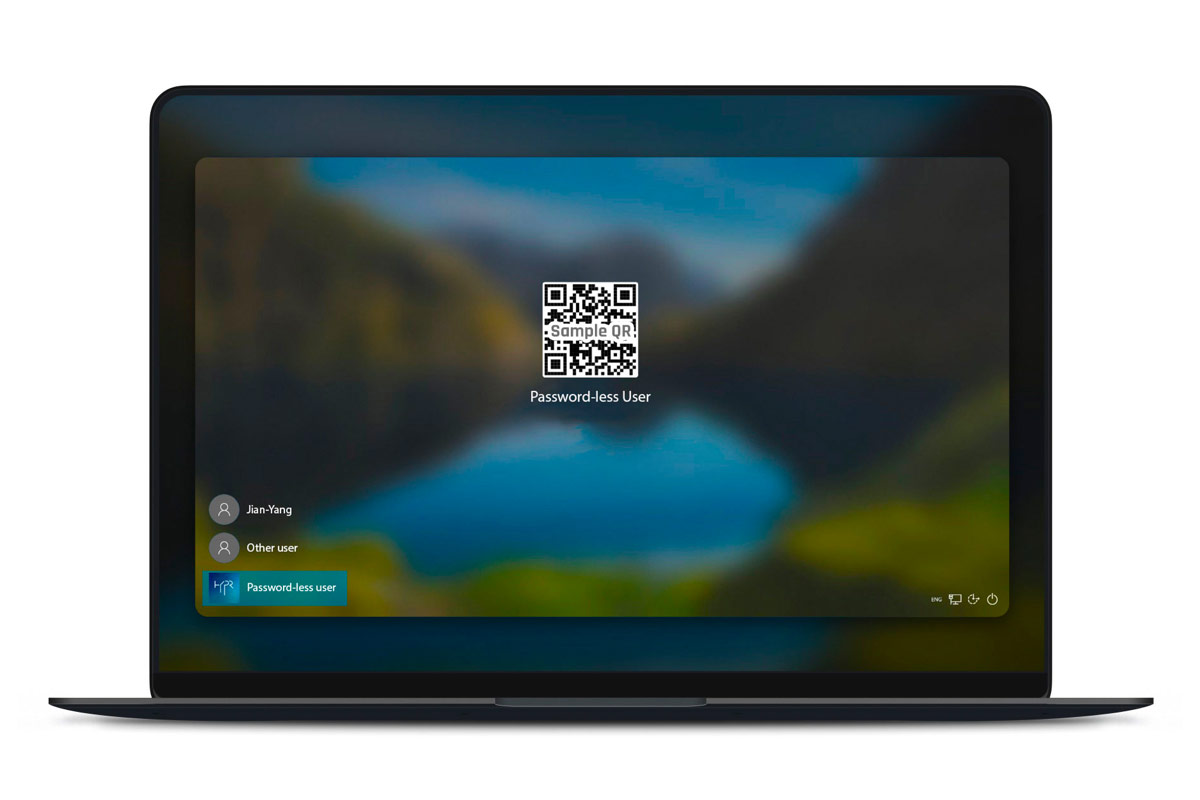 HYPR Secures Virtual Desktops and Roaming Users
Enable users to register and pair with VDI workstations with a simple QR scan. HYPR helps people gain fast and secure access to files and apps as they work from anywhere in the world.
Onboard Users and Their Devices in Minutes
Our user experience teams work closely with enterprises to perfect the optimal user onboarding flow. HYPR makes it easy for your users to enroll multiple mobile devices with their desktops and laptops.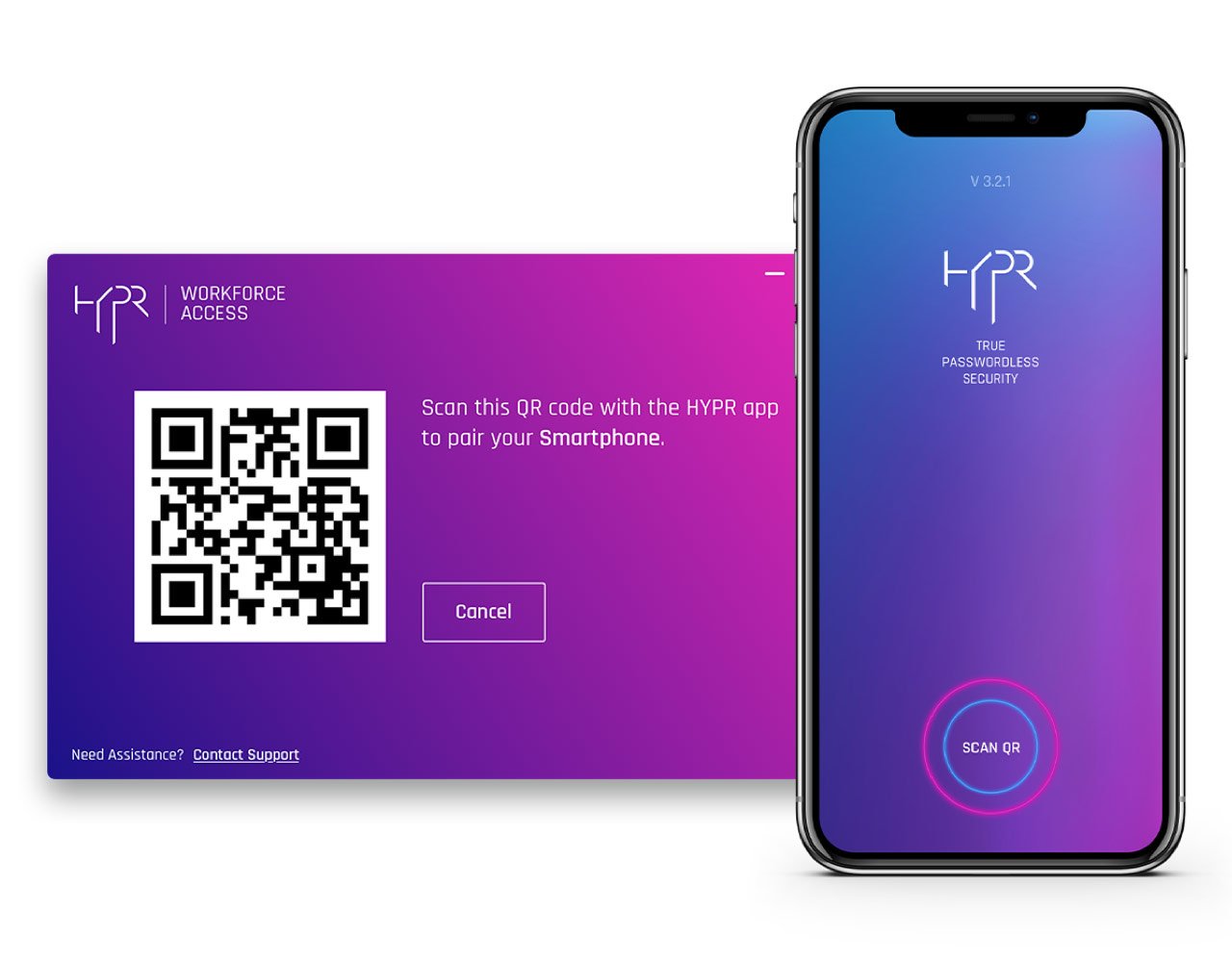 Secure Remote Desktop Login
Securing Remote Desktop Protocol (RDP) is a critical part of the administrator experience. HYPR enables True Passwordless MFA for RDP login, providing your workforce with fast and easy passwordless remote access wherever they are.
Turn Your Smartphone into a FIDO Token
By combining public-key encryption with lightning-fast mobile-initiated authentication, the Desktop MFA Client enables passwordless login to all workstations through your mobile device.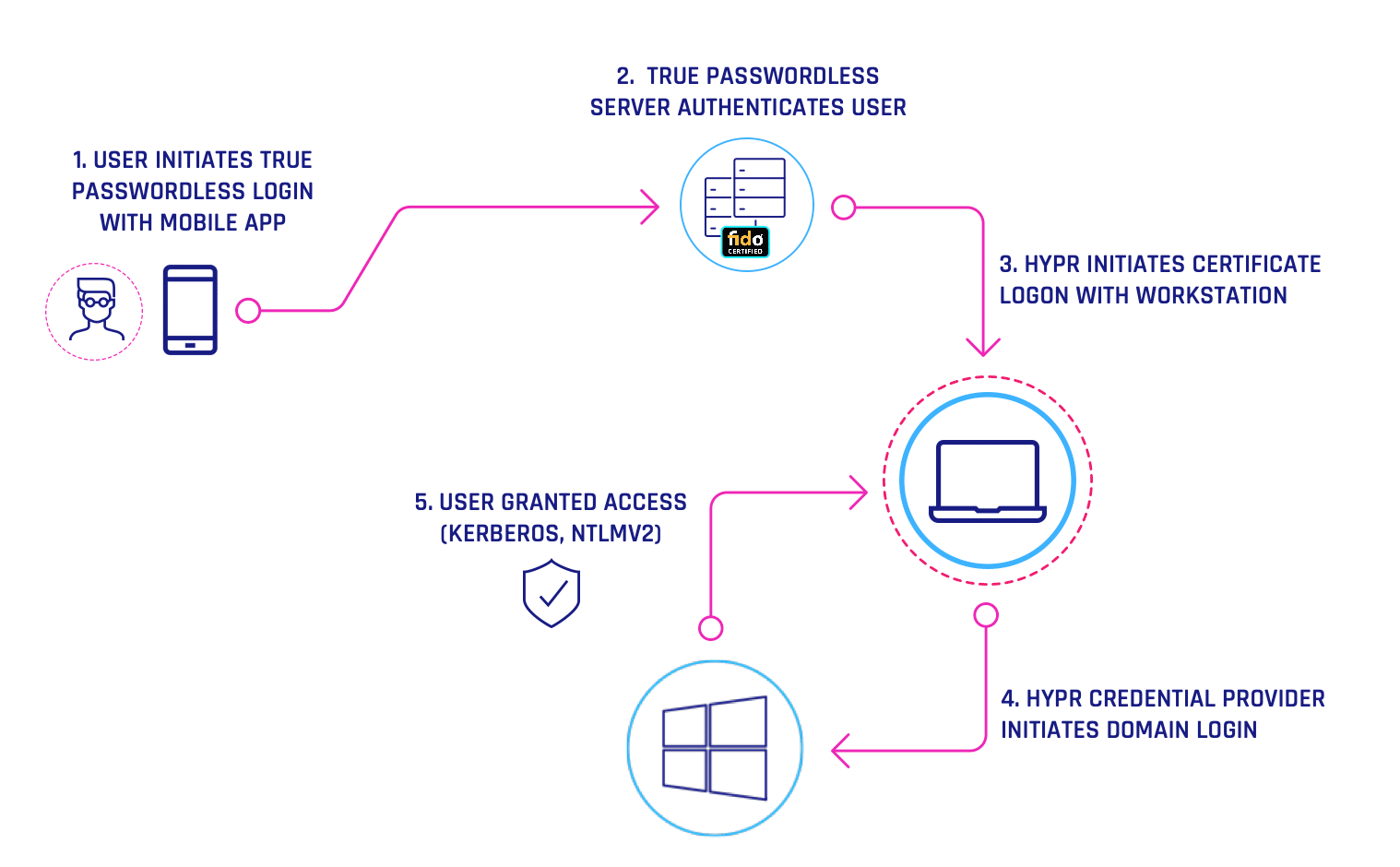 Fall Back to Any FIDO Authenticator.
No mobile device? No Problem. HYPR supports all built-in biometrics and platform authenticators such as Windows Hello as well as FIDO authentication tokens such as Google Titan and Yubikey.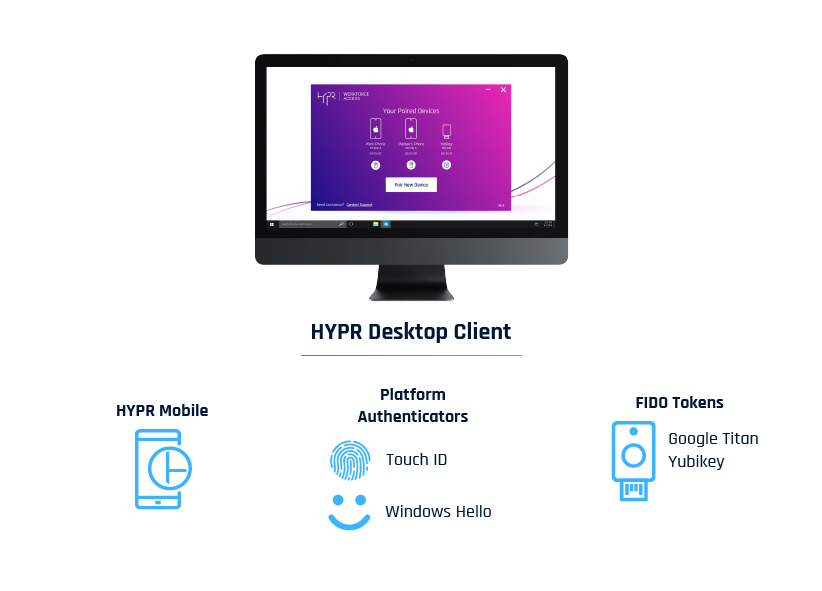 "Instead of adding more security hurdles for the user, HYPR's passwordless approach eliminates the most significant friction point in the user experience – the password."

"Credential stuffing has become an epidemic for small and large enterprises. HYPR's ability to stop credential reuse can significantly reduce the collateral damage from breaches that happen outside of your control."
Discover How Businesses Are Eliminating Passwords
Legacy MFA relies on passwords and shared secrets. Alternative passwordless methods are costly and lack mainstream adoption. Find out why enterprises and their users choose HYPR to eliminate passwords.