Passwordless Remote Login
Productivity has no bounds. Empower your workforce - wherever they are.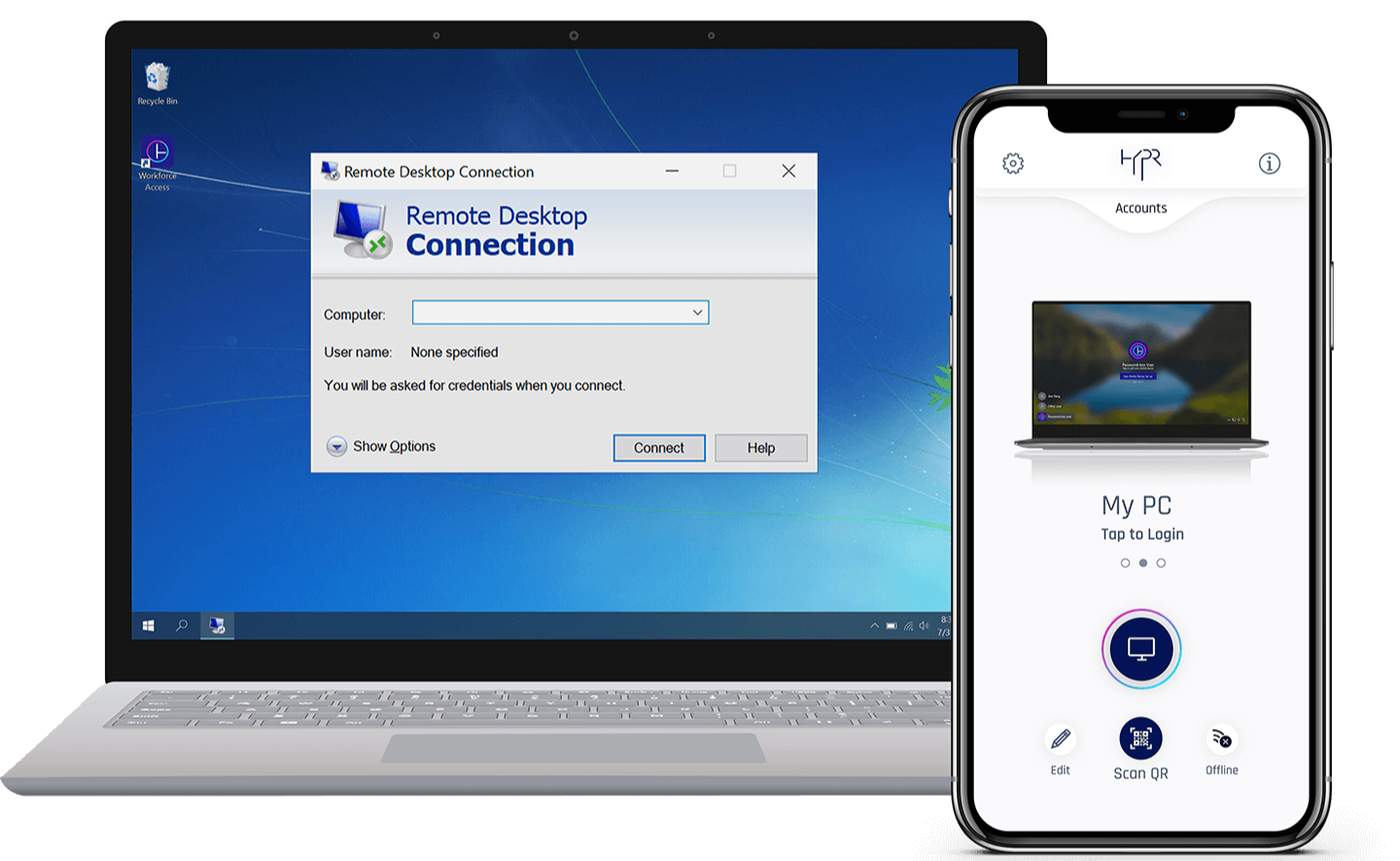 Accelerate Zero-Trust Initiatives
Increase Remote Productivity
Zero Trust Needs Zero Passwords
HYPR provides one powerful app that secures access to all of your Identity Providers, applications, and remote login use cases. Say goodbye to fragmented identity infrastructure. Unify all of your remote login experiences by enabling users to access anything with True Passwordless MFA by HYPR.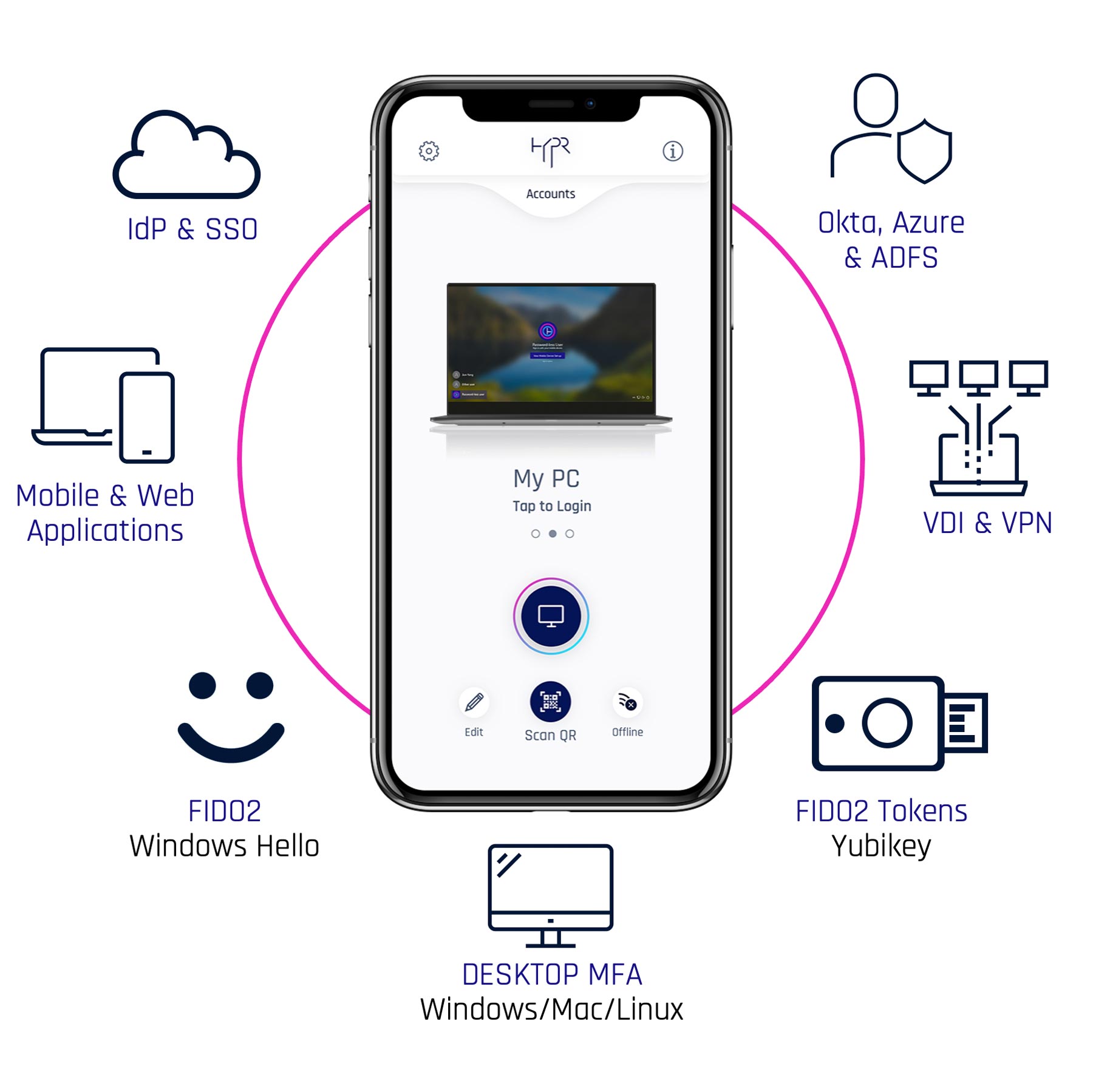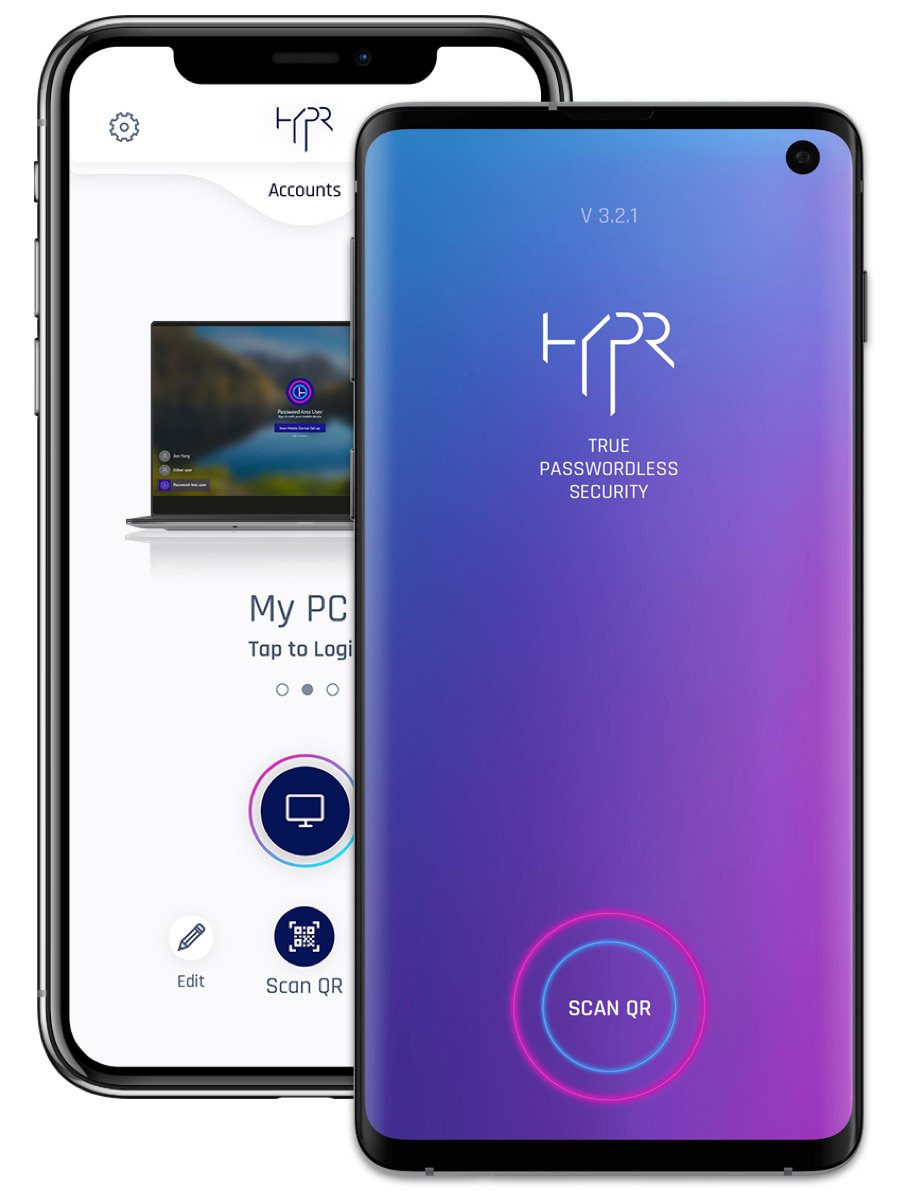 From SSO to VPN. Eliminate Passwords Everywhere.
Desktop MFA
Your workstation is the front door you access many times throughout the day. Access to it should be fast and easy. HYPR secures Windows, MacOS and VDI workstations with True Passwordless MFA.
VPN
Give users a passwordless VPN experience they will enjoy and adopt. HYPR makes access easier for them, and more secure for your organization wherever they are.
Web & Single Sign-On
Streamline passwordless experiences across web and mobile apps. HYPR plugs into your existing Identity Providers including Okta, Azure AD, ForgeRock, Ping, and more.
Protect Roaming Users, Kiosks & Hot Desks
Experience how HYPR secures your distributed workforce with True Passwordless MFA. Whether your employees work remotely, use hot desks, kiosks, or shared workstations, HYPR improves your productivity and security by making login easy from anywhere.
In this demo we show how users log onto domain-joined computers with HYPR and the impact on your business.
"A Zero-Trust security initiative built on top of passwords is like a house of cards. HYPR's True Passwordless MFA solves that problem and has given practitioners a solid foundation upon which they can build a world-class security program."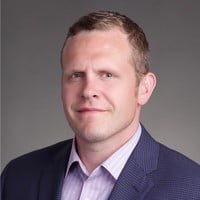 Remote Login? Meet Remote Lock.
This advanced feature strengthens your passwordless workforce by making it faster and easier to lock your computer from anywhere using your smartphone. Remote Lock™ gives your users unprecedented control over their workstation, which ultimately helps your organization bolster your security posture.
On an Airplane? Off the Network?
HYPR Works Anywhere.
You don't need to remember your password, and network access is not required. HYPR's passwordless MFA is so easy it works on an airplane.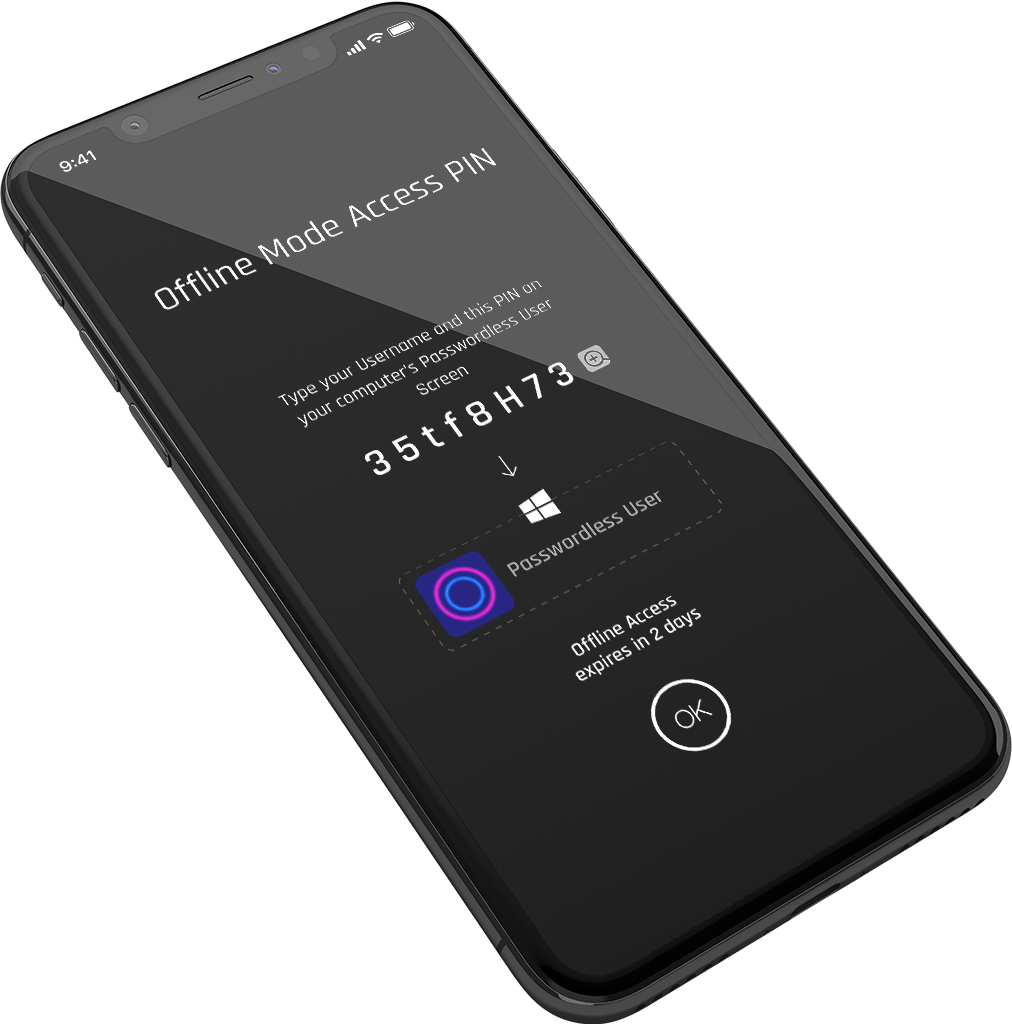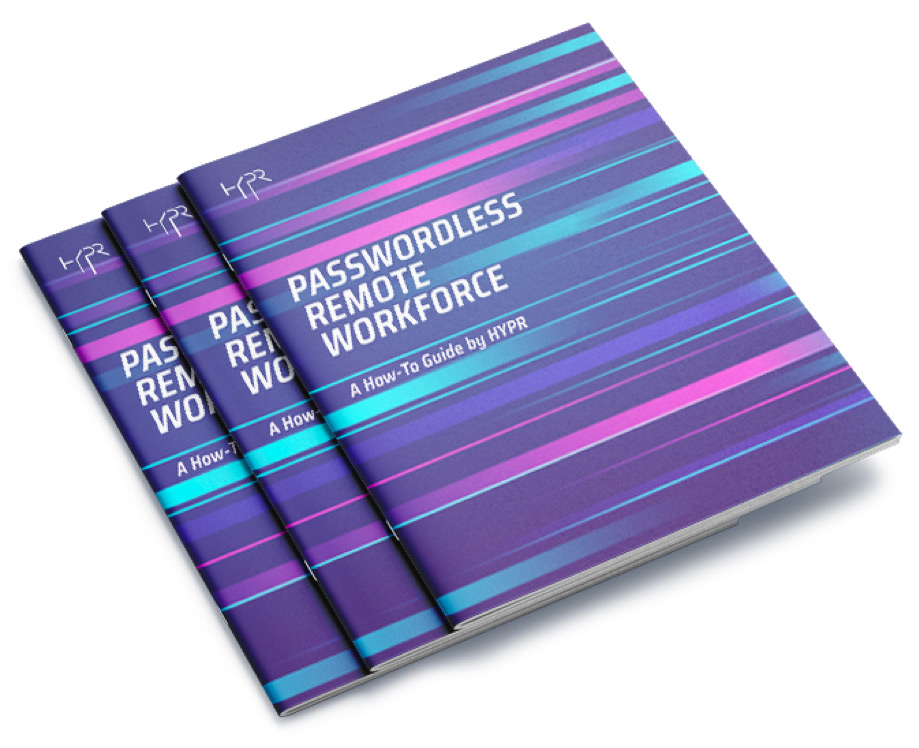 How to Work Remotely without Passwords
Your remote teams rely on multiple applications, networks and servers to get their job done. If you're a large organization the number of tools people depend on can be overwhelming. Don't let password-based MFA hinder your security initiative. HYPR helps you simplify access with a single mobile app whether you have simple or complex MFA needs across the enterprise.