FIDO SDKs for Android, iOS and WebAuthn
As the industry leader in passwordless security and a board member of the FIDO Alliance, HYPR has packaged the standards as an enterprise-ready solution. We've made it easy for you to deploy FIDO2, UAF, and U2F across consumer and employee applications with easy plugins for Ping Federate, Okta, Forgerock, Active Directory, SiteMinder, Radius, LDAP and more.
Eliminate passwords and shared secrets by integrating HYPR into your mobile and web applications. The HYPR SDK is easy to use and integrates seamlessly into your mobile applications. Supports Android 4.2+ and iOS 8.1+.
We've got you covered. The HYPR App is available as a standalone iOS app or an SDK for rapid deployment across all of your applications. Take advantage of a fully customizable white-label experience for all of your users.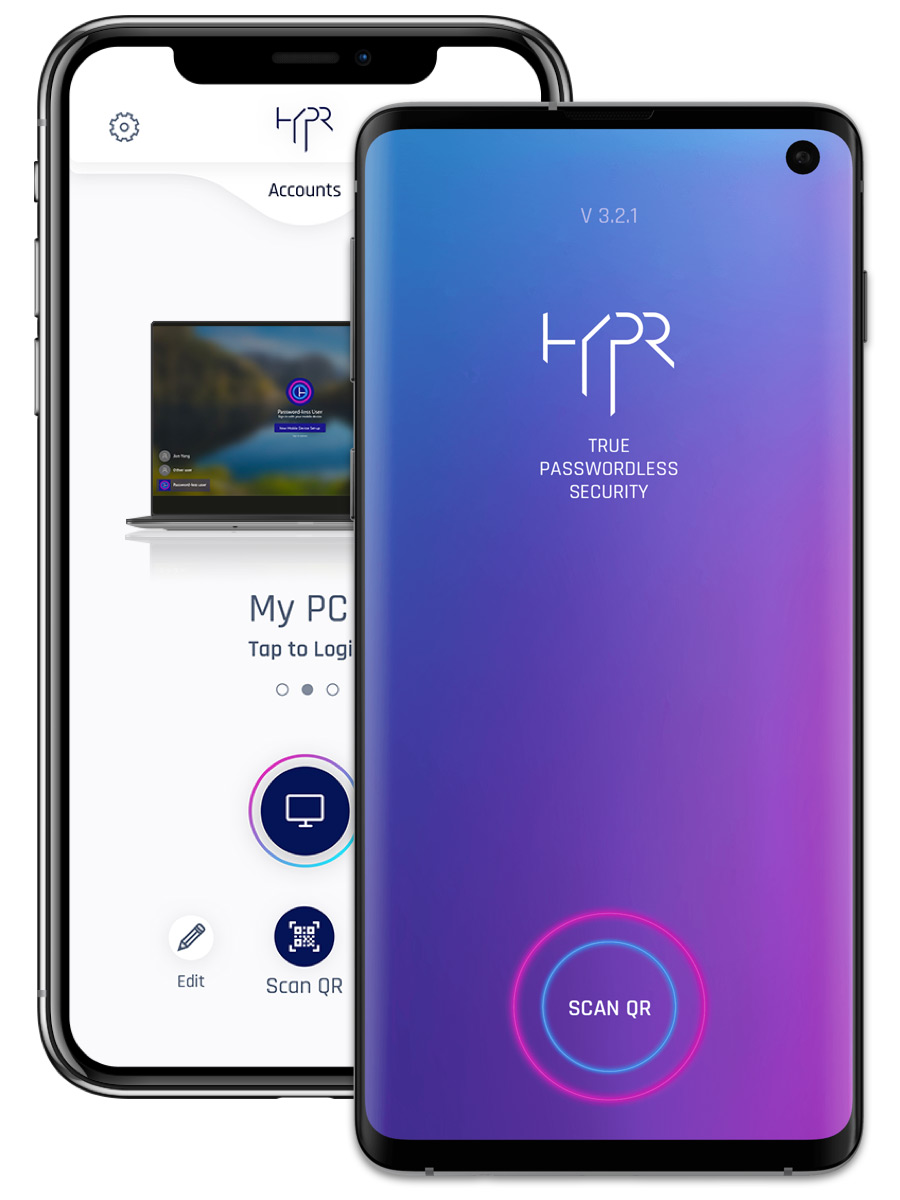 Your organization invests a lot of time and resources in identity security yet password reset headaches remain a daily struggle. Rip and replace is not an option — we understand. That's why HYPR provides native plugins so you can seamlessly integrate True Passwordless Security and other FIDO-based technology with your existing identity infrastructure within days.
"Enterprises don't buy standards – they buy solutions. Not all FIDO deployments are the same and its what you build on top of the standard that matters. HYPR has delivered a truly unique FIDO solution that emphasizes deployability, user experience, and trusted device security."

Nicholas Donofrio

IBM Fellow Emeritus and EVP of Technology

"HYPR technology enables enterprises to finally tackle the password problem through a creative FIDO certified solution that enhances security and helps to reduce fraud."

Abbie Barbir

Senior Security Architect, Aetna CVS Health

"As one of the earliest innovators of FIDO solutions, HYPR brings significant in-market expertise and perspective to FIDO's board of directors, which will help inform our collective efforts to move the world beyond passwords,"

Andrew Shikiar

Executive Director & CMO, FIDO Alliance