Symantec SiteMinder Passwordless MFA
Symantec SiteMinder (formerly CA Single Sign-On) is an identity provider and federation system that provides access to web applications and portals. With HYPR, organizations can finally evolve their legacy infrastructure to deliver a modern passwordless experience.
Extend Your Investment in Symantec SiteMinder
Evolve your identity systems with HYPR's native plugins to enable True Passwordless™ Security for SiteMinder environments including single sign-on (SSO), Desktop MFA, and mobile-to-web authentication.
HYPR's True Passwordless Siteminder Integration provides:
Fast integration with SiteMinder through SAML and OpenID Connect support.
Interoperability with FIDO U2F security keys such as Yubikey, and built-in platform authenticators such as Windows Hello.
Cross-cloud, cross-platform passwordless login to Windows, MacOS, Linux, and VDI workstations.
Full protection against man-in-the-middle (MITM), credential stuffing, phishing, and mobile PUSH fatigue attacks.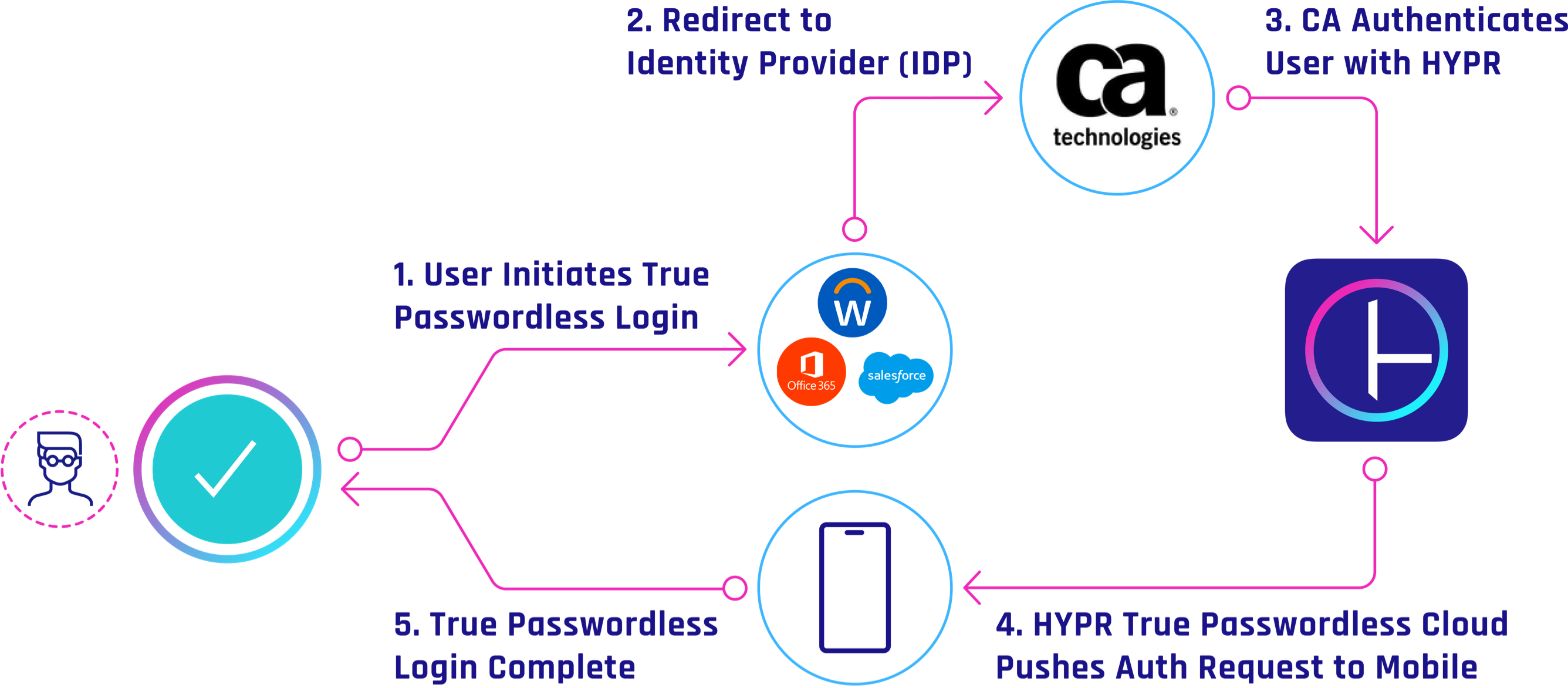 Dive into our documentation on integrating HYPR with Symantec SiteMinder today.