Do you already use Citrix ADC (formerly Citrix NetScaler ADC) to manage your complex environments? HYPR provides a True Passwordless Federated Authentication to Citrix ADC. This authentication can be used to streamline access to Persistent VDI, Non-persistent VDI, and Citrix Storefront. The integration with Citrix ADC can also provides a
passwordless authentication for remote access
. Confidently deploy True Passwordless MFA for Citrix to secure your workforce against credential harvesting, MITM attacks, and phishing.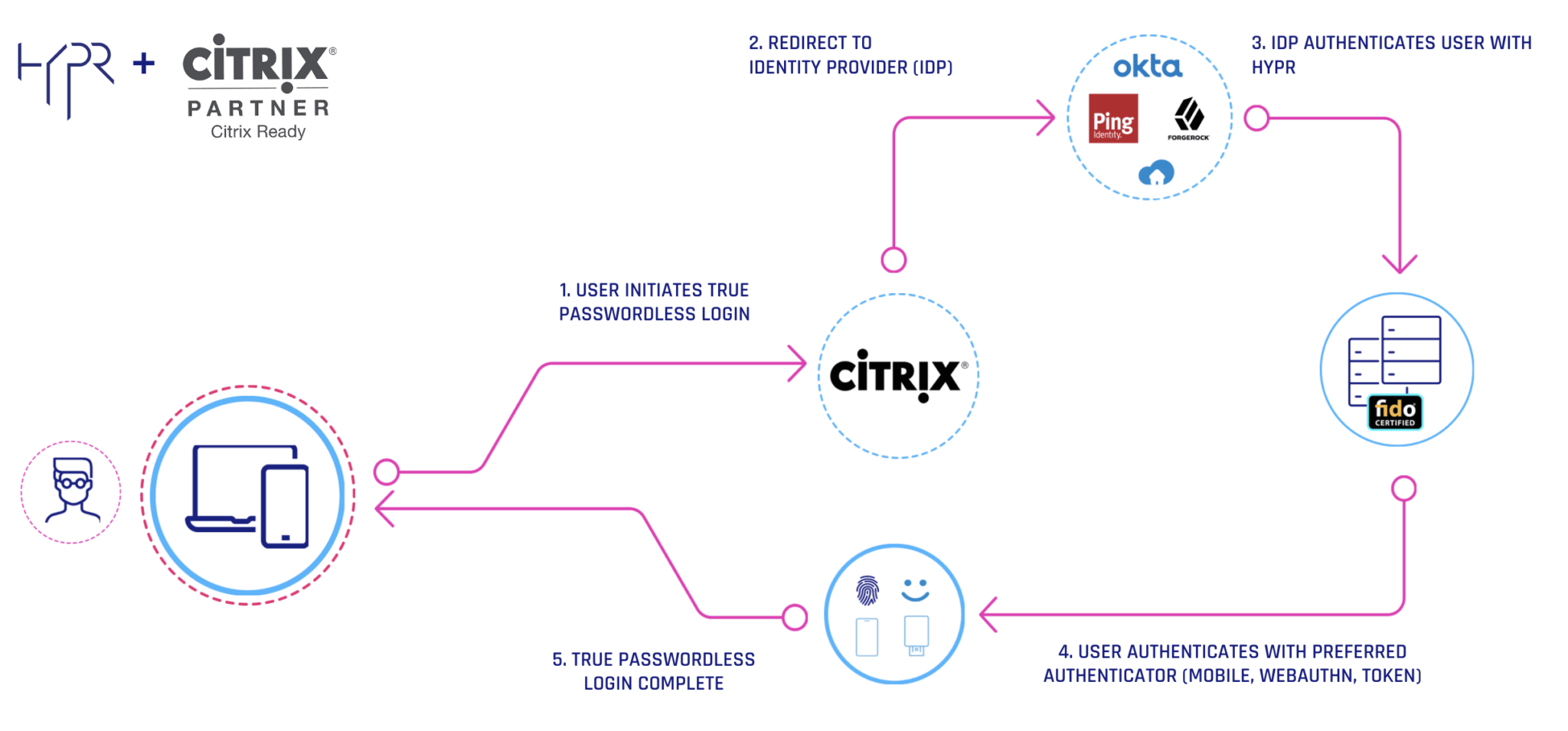 Secure Your Remote Workforce
From RDP to VDI, HYPR secures your user's favorite applications as well as your admins' favorite three-letter acronyms. By combining public-key encryption with mobile-initiated authentication, HYPR enables passwordless login that's fast, secure, and fully interoperable with your existing infrastructure.