Improve security with a faster, simpler approach to Passwordless Multi-Factor Authentication (MFA). The HYPR App was designed to provide everyone a better security user experience.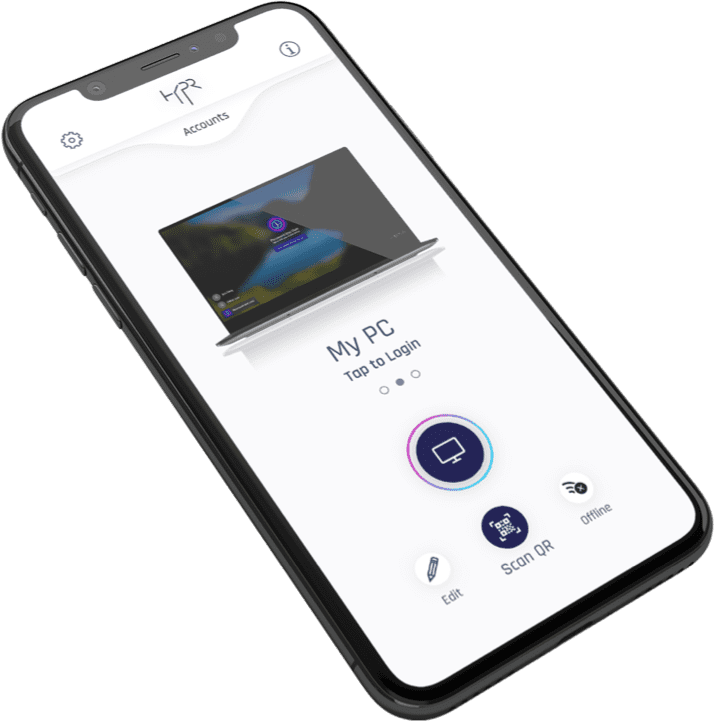 One App for All MFA Needs
Intuitive User Experience (UX)
Offline Mode for Wherever You Are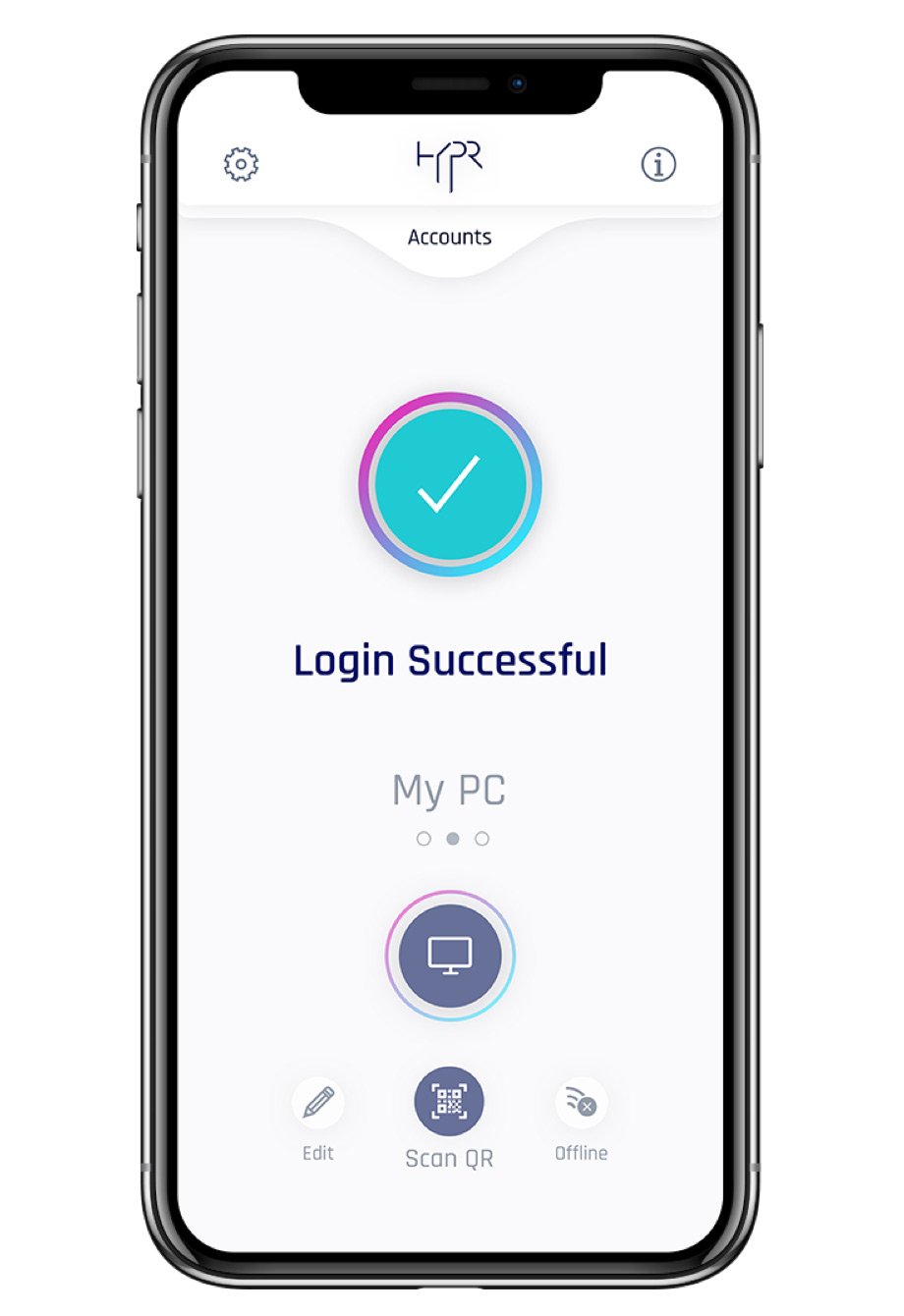 The Only Mobile Initiated Login Experience
Lightning-Fast Access
Tap to unlock your workstation. HYPR combines True Passwordless Security with an effortless mobile experience to deliver authentication that's 300% faster than password-based MFA.
Built to Stop PUSH Attacks
Initiate computer and virtual desktop login using the smartphone. This key differentiator is one of the many reasons why enterprises choose HYPR for their passwordless initiative.
One App, Infinite Possibilities
Advanced Multi-Profiles provide seamless login across the enterprise. People can pair multiple smartphones and computers to simplify and unify MFA use cases.
The First True Passwordless Offline Mode
Whether you're in the office, or an airplane, internet connectivity is never guaranteed – we get it. Unlike alternative passwordless MFA solutions, the HYPR App provides an advanced Offline Mode so your workforce can maintain secure access to workstations even when there is no internet.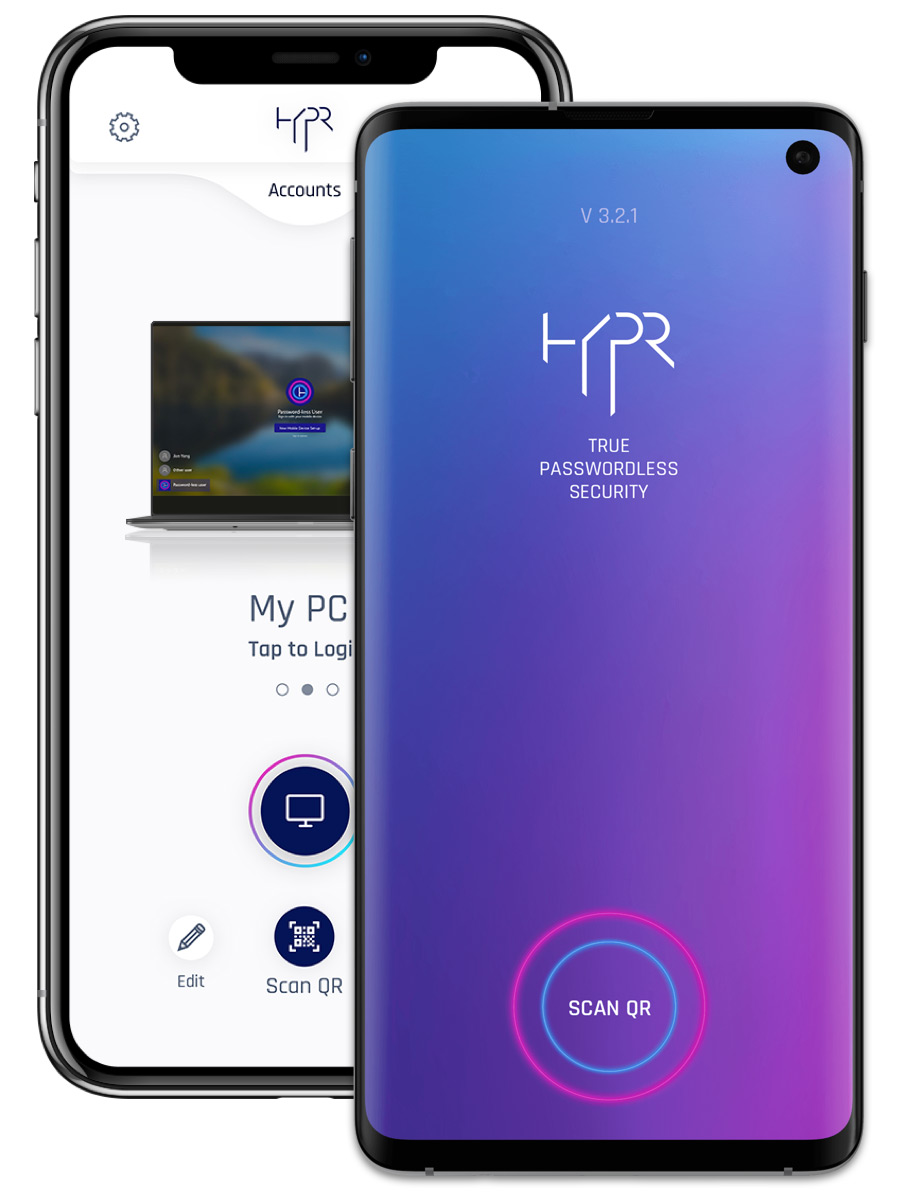 User Experience Easy as 1-2-3
1. Download the App
The HYPR App is available on the iOS App Store and Android Google Play Store.
2. Scan the QR Code
It only takes a split second to pair a smartphone using your camera.
3. Tap to Login
Simply tap to confirm, and authenticate with the smartphone's native biometric, such as Touch ID, Face ID, or a decentralized PIN to login.
Passwordless MFA for Any Use Case
The HYPR App provides passwordless authentication for desktops, Virtual Desktop Infrastructure (VDI), web apps, single sign-on (SSO), Virtual Private Network (VPN), Remote Desktop Protocol (RDP), and more.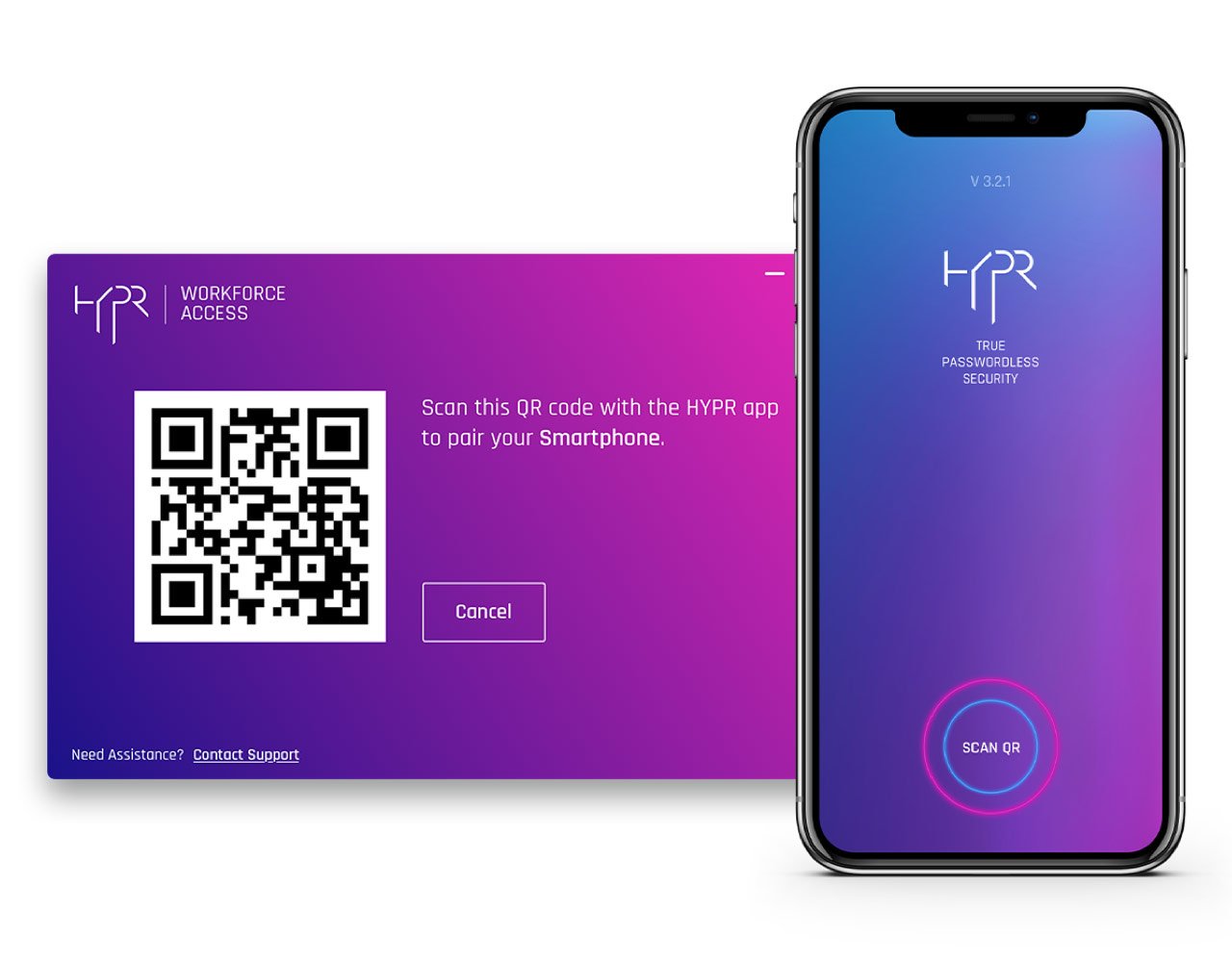 Remote Lock Your Workstation
Remote Lock enhances your passwordless experience by making it faster and easier to lock your computer from anywhere using your smartphone. HYPR gives users greater control over their workstation, which ultimately helps your organization bolster your security posture.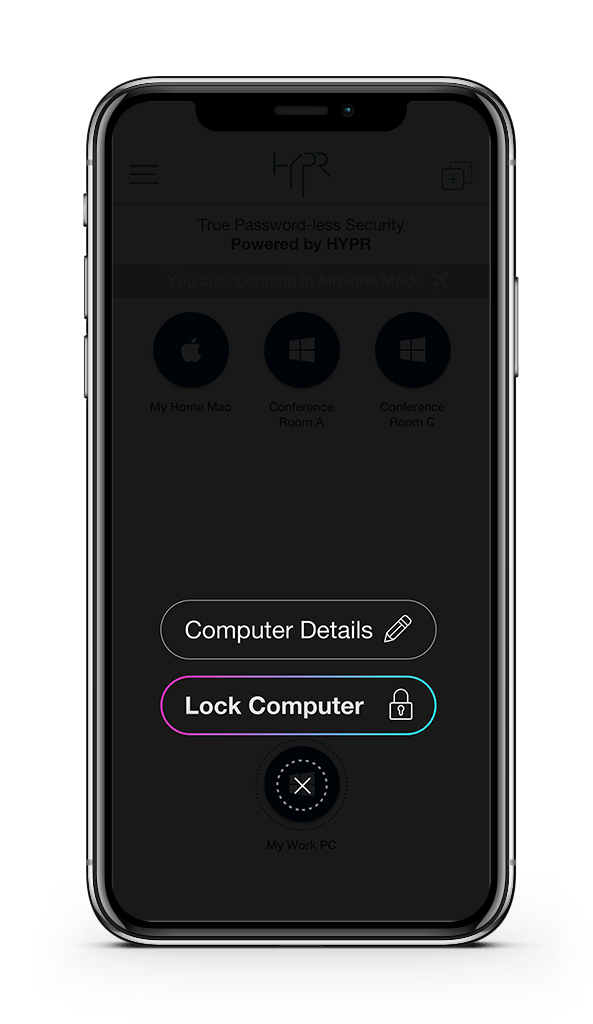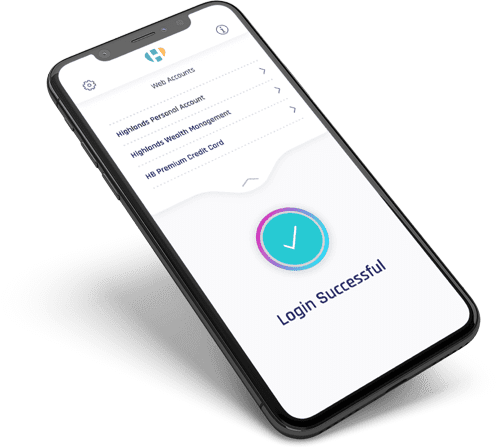 HYPR's Customizable UI enables you to incorporate your own company logo to maintain brand identity at all access touch points.
HYPR Turns Your Smartphone into a FIDO Token
HYPR replaces the use of passwords and shared secrets with public key cryptography and open standards such as FIDO authentication. This involves using a pair of cryptographic keys: a private key that's kept secret on the user's smartphone at the hardware-level, and a public key that is stored on the True Passwordless Cloud.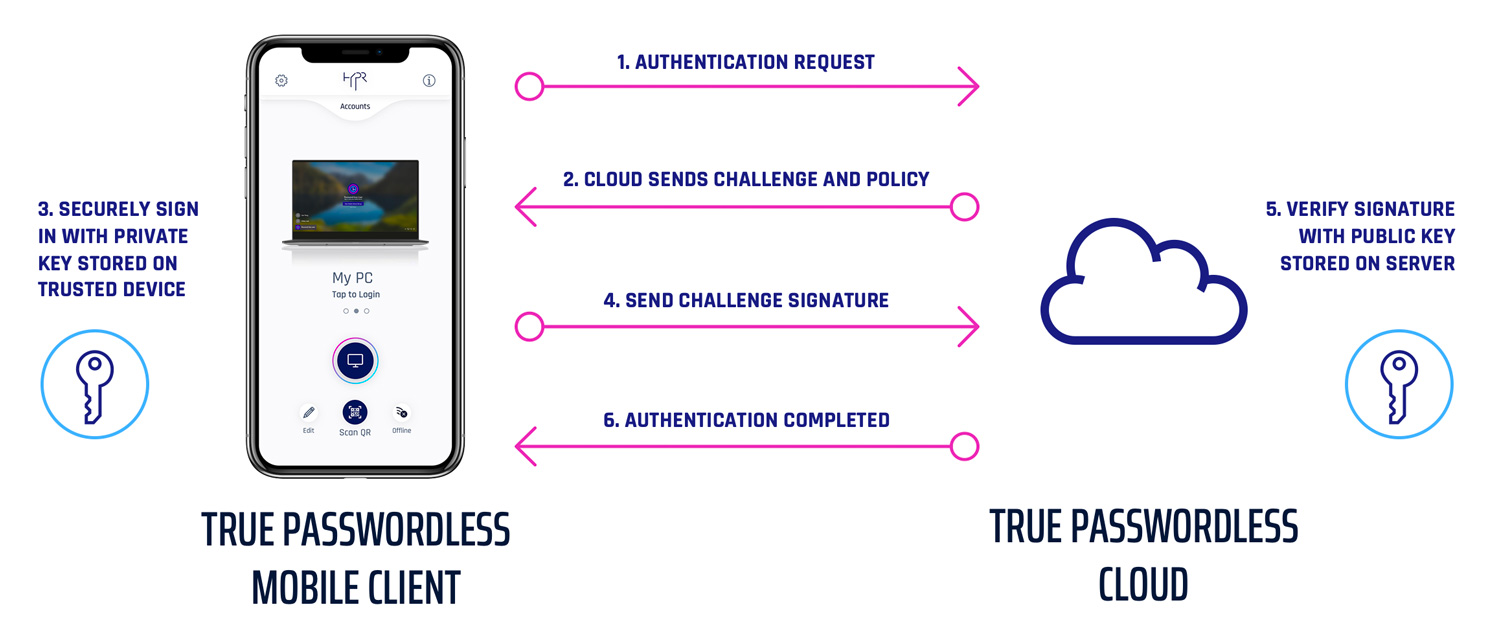 One App. Any Identity Provider. Limitless Possibilities.
Join millions of users who have gone passwordless. Unify all of your login experiences by enabling users to log into anything with True Passwordless MFA by HYPR.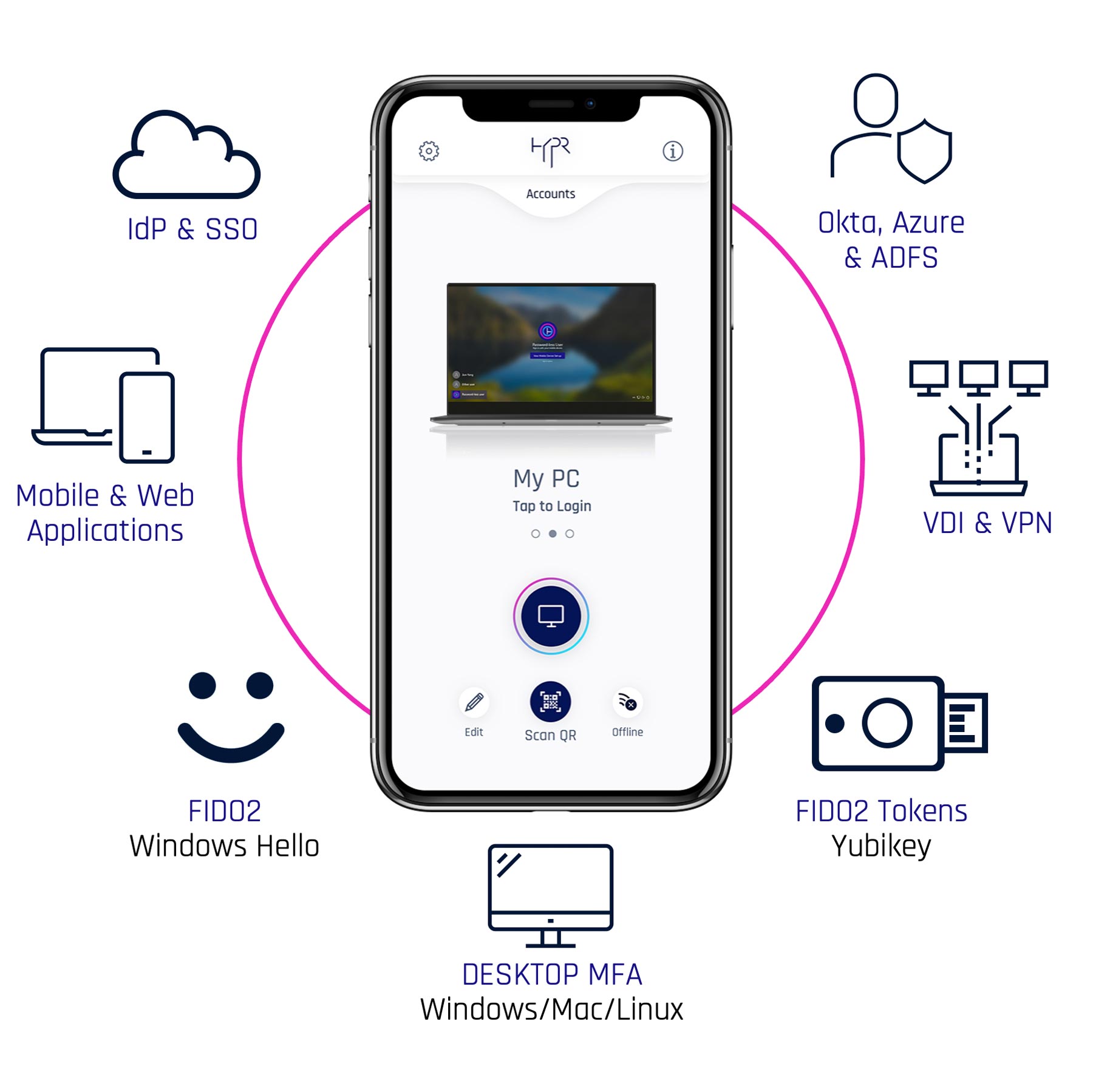 "After looking at countless authentication products, we decided that the best way to address our cybersecurity issues was HYPR's passwordless MFA solution."
Joe Kynion
VP/Information Technology Officer, First Citrus Bank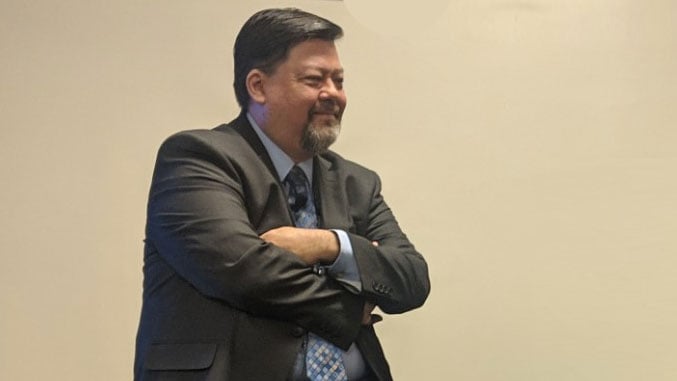 Discover Why Enterprises Love HYPR