Watch passwordless demos, customer testimonials, webcasts and hear insights from our community.
Intro to HYPR Passwordless MFA
Need a quick overview of what HYPR is all about? From advanced features to some of our most popular use cases, these bite-sized videos will bring you up to speed.
From workstation login to administrator edge cases, discover how HYPR enables Passwordless MFA for all of your employee experiences.
Find out how HYPR integrates with your existing identity providers to create a unified login experience.
Watch how HYPR extends across the enterprise with a fast and easy passwordless user experience for Windows, Mac, Linux and virtual desktops.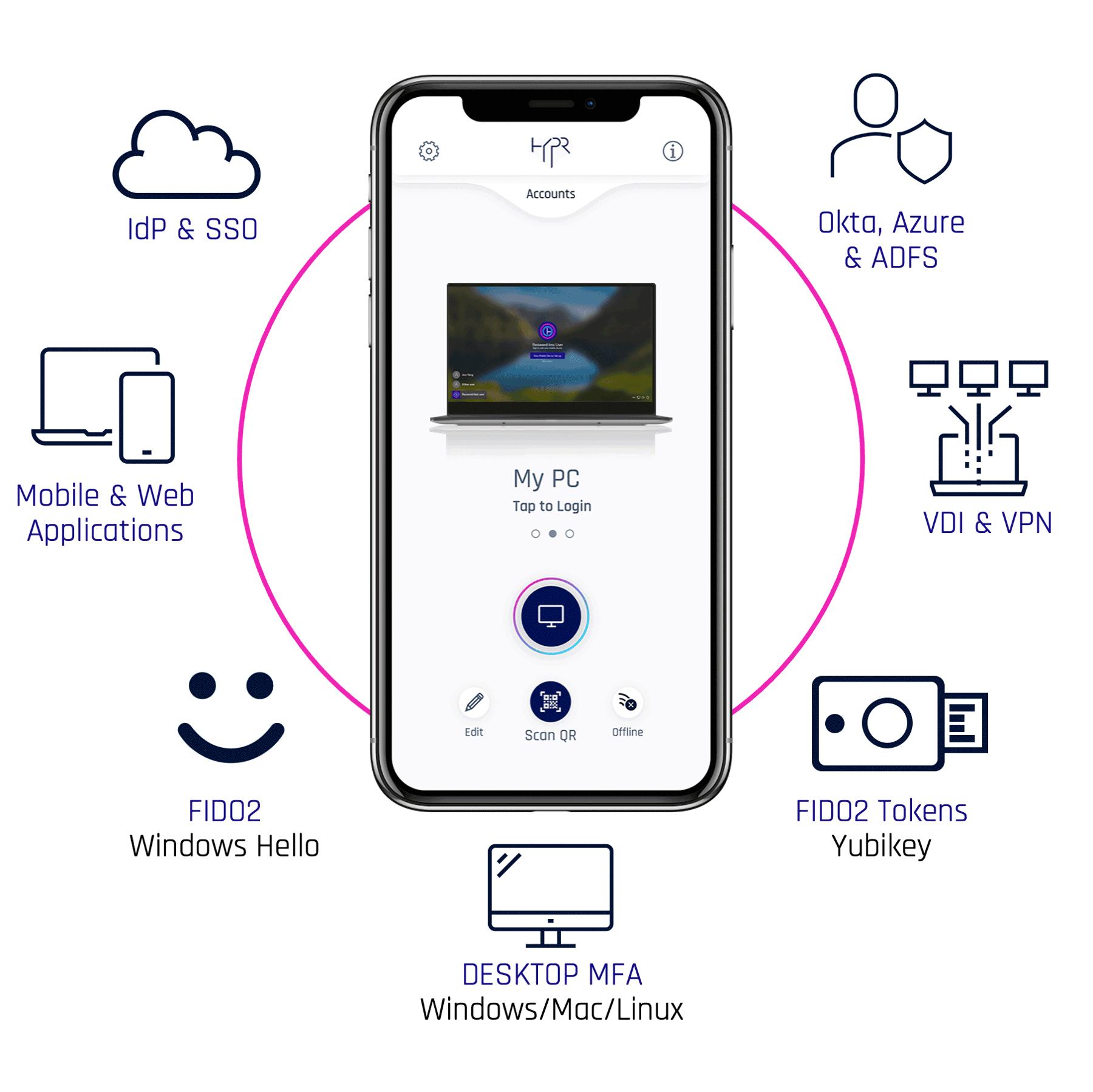 HYPR makes it easy to deploy multi-factor authentication to your customers. Find out how businesses are delivering a better, more secure customer experience with HYPR.
From small teams to large organizations across the globe - HYPR is empowering business leaders to eliminate the password. Hear from the experts about why they chose The Passwordless Company.
We love to talk passwordless with our friends and colleagues across the industry. Want to book a webcast with HYPR? Contact our media team.
Learn More at the Resource Center
White papers, user research and more. Get the latest insights from HYPR and become an expert on passwordless technology.