Passwordless Offline Mode
Sometimes, you may find yourself offline or in an area without service.
Luckily, you don't need an internet connection to login with HYPR.
HYPR enables true passwordless login to Desktops and workstations – wether you are on or off the network. Secure your roaming workforce with Offline Mode, which leverages a secure Decentralized PIN to ensure your mobile teams can log in anywhere — whether they're in transit, on an airplane, or underground.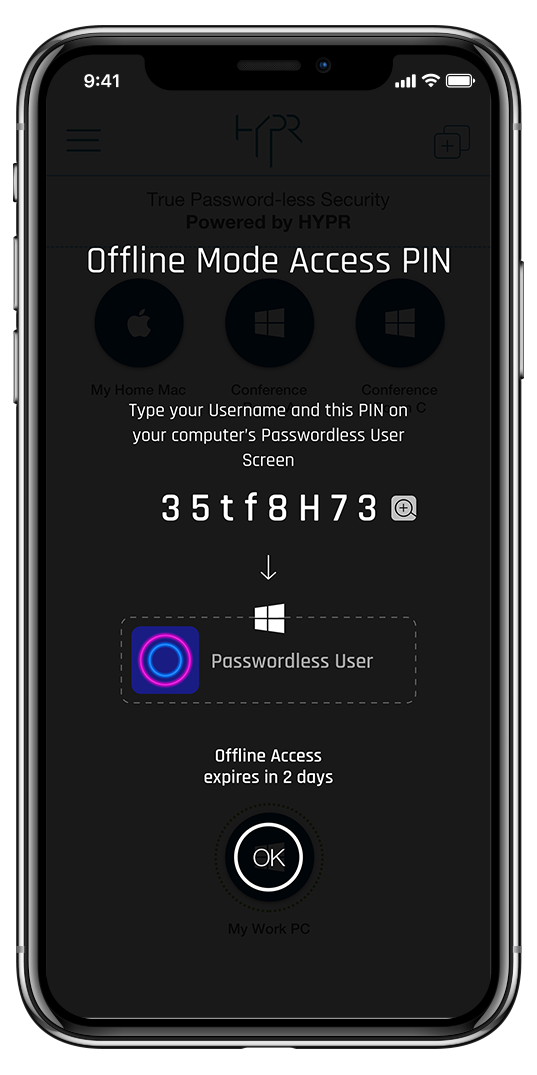 Give administrators complete control over the Offline user experience. Set your desired PIN length, the number of PINs available, and even preferred timeout settings.
HYPR allows you to balance security and usability while keeping in line with our core principles of True Passwordless™ Security.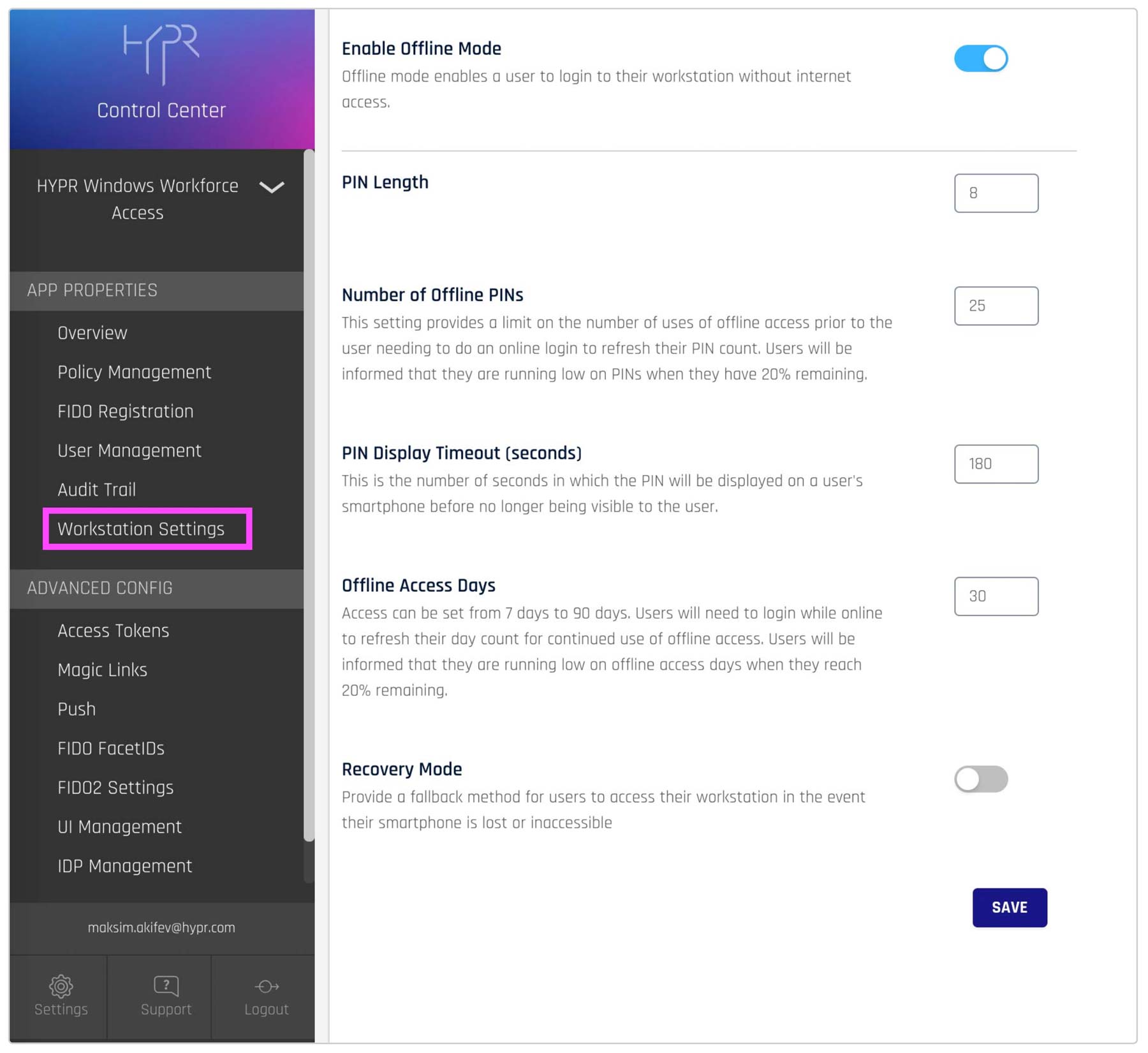 No Shared Secrets
Unlike alternative products the use passwords as a fall-back mechanism when they are offline, HYPR uses a Decentralized PIN to ensure you're gaining access without ever using passwords or shared secrets.
Simple User Interface
We've taken a UX-driven approach to designing offline mode. It's fast, easy to use, and requires no additional user training.
Fully Interoperable
Use it on MacOS, Windows 10, and even Windows 7. HYPR works everywhere you work.