HYPR + SiteMinder Integration
Broadcom's Symantec SiteMinder is an identity provider and federation system that provides access to web applications and portals. With HYPR, organizations can finally evolve their legacy infrastructure to deliver a modern passwordless experience.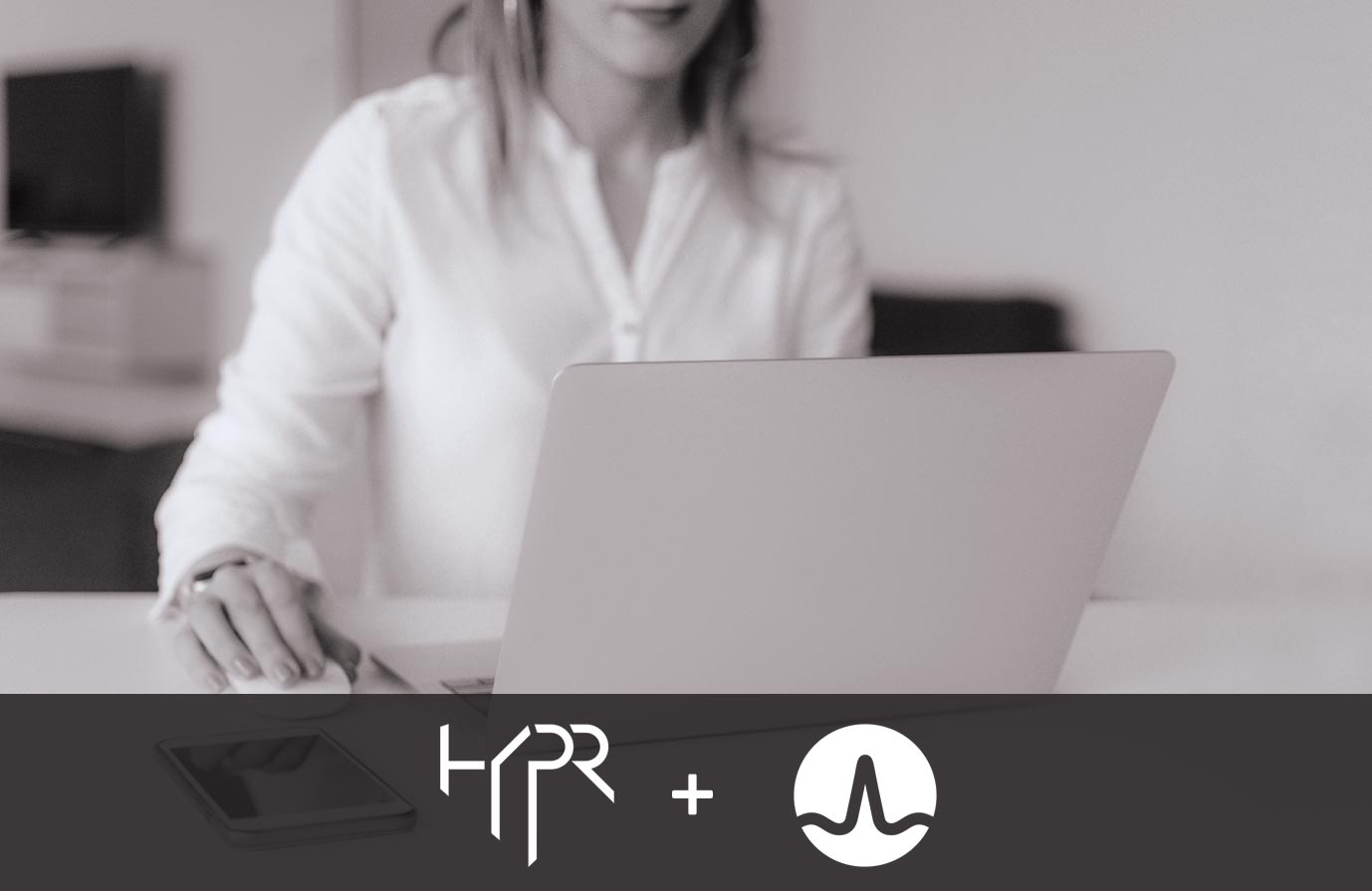 Extend Your Investment in Symantec SiteMinder
Evolve your identity systems with HYPR's native plugins to enable passkey-based True Passwordless™ Security for SiteMinder environments including single sign-on (SSO), Desktop MFA, and mobile-to-web authentication.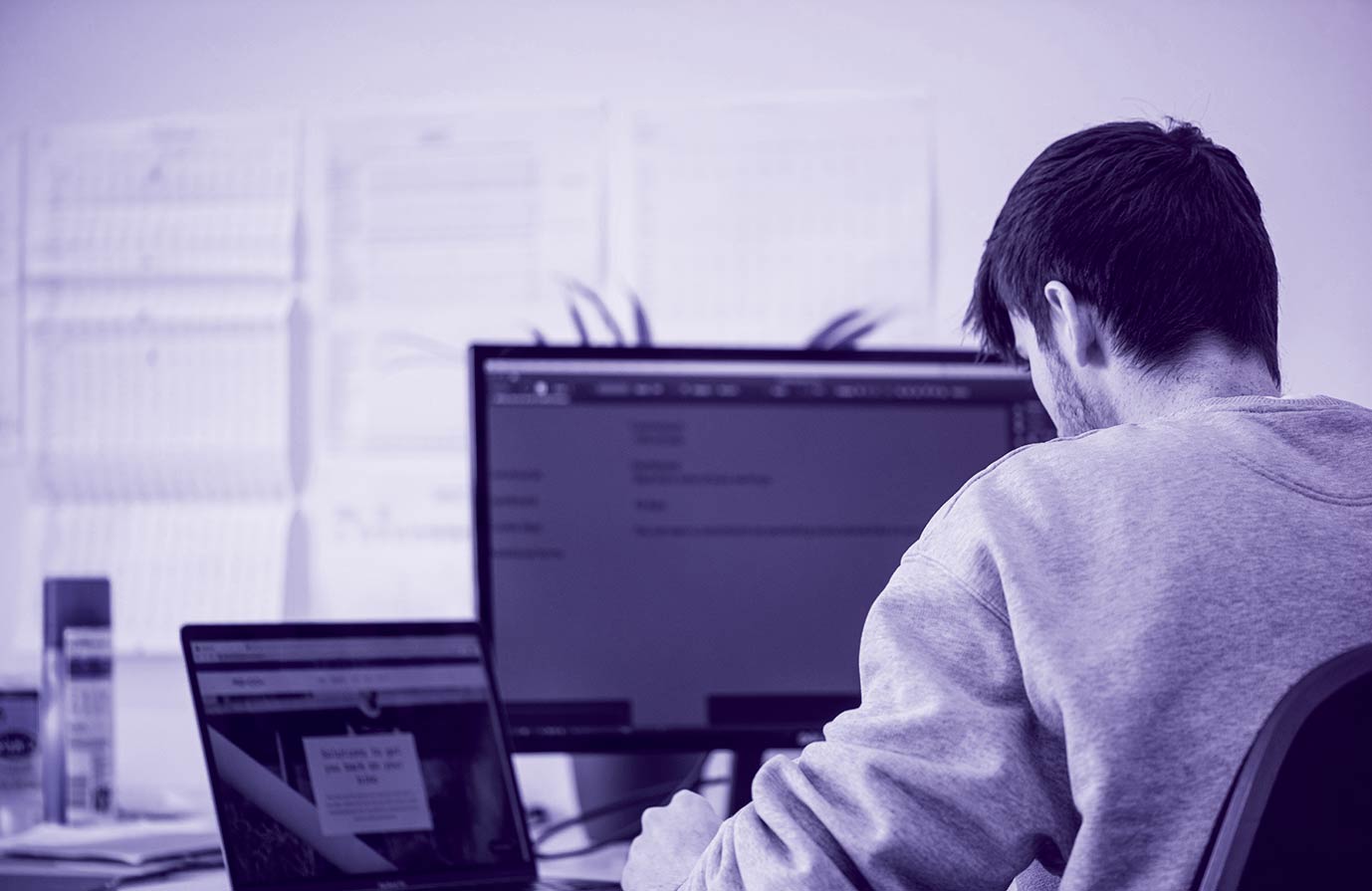 HYPR's True Passwordless Siteminder Integration Provides:
Fast integration with SiteMinder through SAML and OpenID Connect support.
Interoperability with passkeys, FIDO U2F security keys such as Yubikey, and built-in platform authenticators such as Windows Hello.
Cross-cloud, cross-platform passwordless login to Windows, MacOS, Linux and VDI workstations.
Full protection against man-in-the-middle (MitM), credential stuffing, phishing and push notification attacks.
Secure, Single Action Login to SiteMinder
Replace passwords with passkeys. From SiteMinder you authenticate once using HYPR Enterprise Passkeys, to gain access to SiteMinder and all downstream apps.
If you already signed into your desktop with HYPR, then the authenticated identity is automatically passed to SiteMinder. No additional verification steps, unless step-up authentication is required.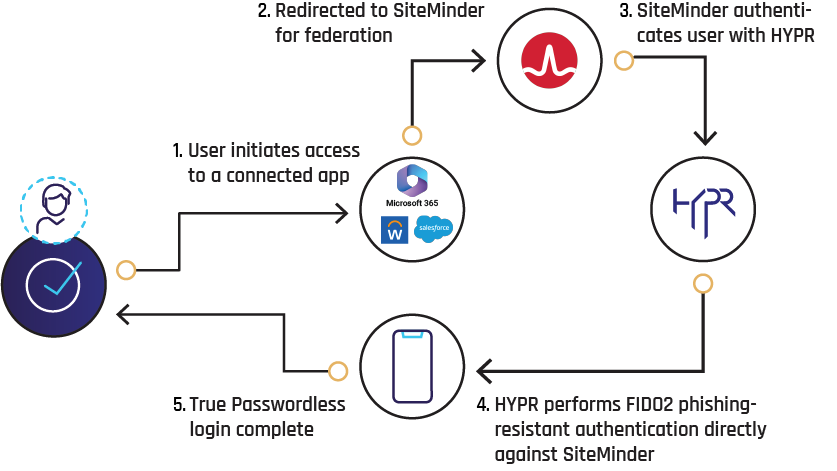 Dive into our documentation on integrating HYPR with Symantec SiteMinder today.
Ready to see HYPR in action? Experience passwordless MFA that secures and empowers your business. Fill out the form to get a demo from a passwordless security expert, customized around your environment and user needs.