Fixing the way the world logs in so you can
reclaim your time
stop ransomware attacks
work from anywhere
book your next flight faster
trust who's logging in
forget about passwords
The distributed workforce is a global reality – and authentication is key to enabling people to securely work from anywhere but that has further increased the likelihood of cyberattacks. The root of the problem is the password. In fact, there are more than 1.5B compromised credentials on the darknet today.
HYPR True Passwordless ™ eliminates the password, virtually eliminating account takeover, improving the user experience and reducing operational costs associated with password resets.
As a policyholder of The Hanover Insurance Group, you may be eligible to receive a discount on HYPR for your workforce. Please fill out this form to be contacted by our sales team to see how Phishing-Resistant MFA can help to meet you cybersecurity insurance requirements.
Uncompromising Security Assurance
Complete Elimination of Passwords
HYPR provides the security of a smartcard with the convenience of a phone by eliminating the password and leveraging cryptographic tokens securely stored on your smartphone. This type of frictionless phishing-resistant MFA conforms to the FIDO standard which is recognized as the gold-standard for Zero Trust Authentication. Unlike other solutions, HYPR solves the "desktop MFA" gap and enables organizations to control desktop login from their users' mobile devices.
Putting the User in Control
Every login starts on a mobile device and is initiated by the user. This eliminates problems in legacy MFA solutions that can confuse users, be easily spoofed or phished, MFA bombed, or lead to push fatigue.
Consumer-Grade Experience
Unparalleled User Experience: The HYPR user experience is intuitive and seamless. It's 300% faster than legacy password logins such as password and desktop MFA. It's seamless from desktop to cloud with the same login experience everywhere. Users need flawless access even while traveling and in remote locations. This same experience is maintained even under less-than-ideal conditions such as being offline or not having access to your smartphone.
Rapid Deployment: HYPR can be installed rapidly and is fully integrated with leading single sign-on providers such as Okta, Google, Azure, Ping Identity, and more. The deployment process is straightforward: users are invited via a magic link that downloads the HYPR App, and they enroll. Within minutes, users can immediately start logging in with HYPR without passwords.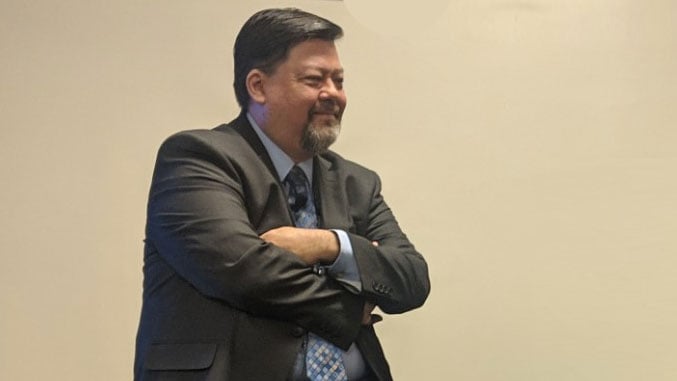 First Citrus Bank: A Passwordless Workforce
"After looking at countless authentication products, we decided that the best way to address our cybersecurity issues was HYPR's passwordless multifactor solution."
Joe Kynion
VP/Information Technology Officer First Citrus Bank
2022 State of Passwordless Security
The second annual State of Passwordless Security report investigates the current state of conventional and passwordless authentication, key drivers and barriers to adoption as well as overarching technology preferences.