Meet the Latest Authentication Innovation:
HYPR Adapt
Real-time risk assessment and adaptive authentication that improves user experience while protecting your users, systems and business.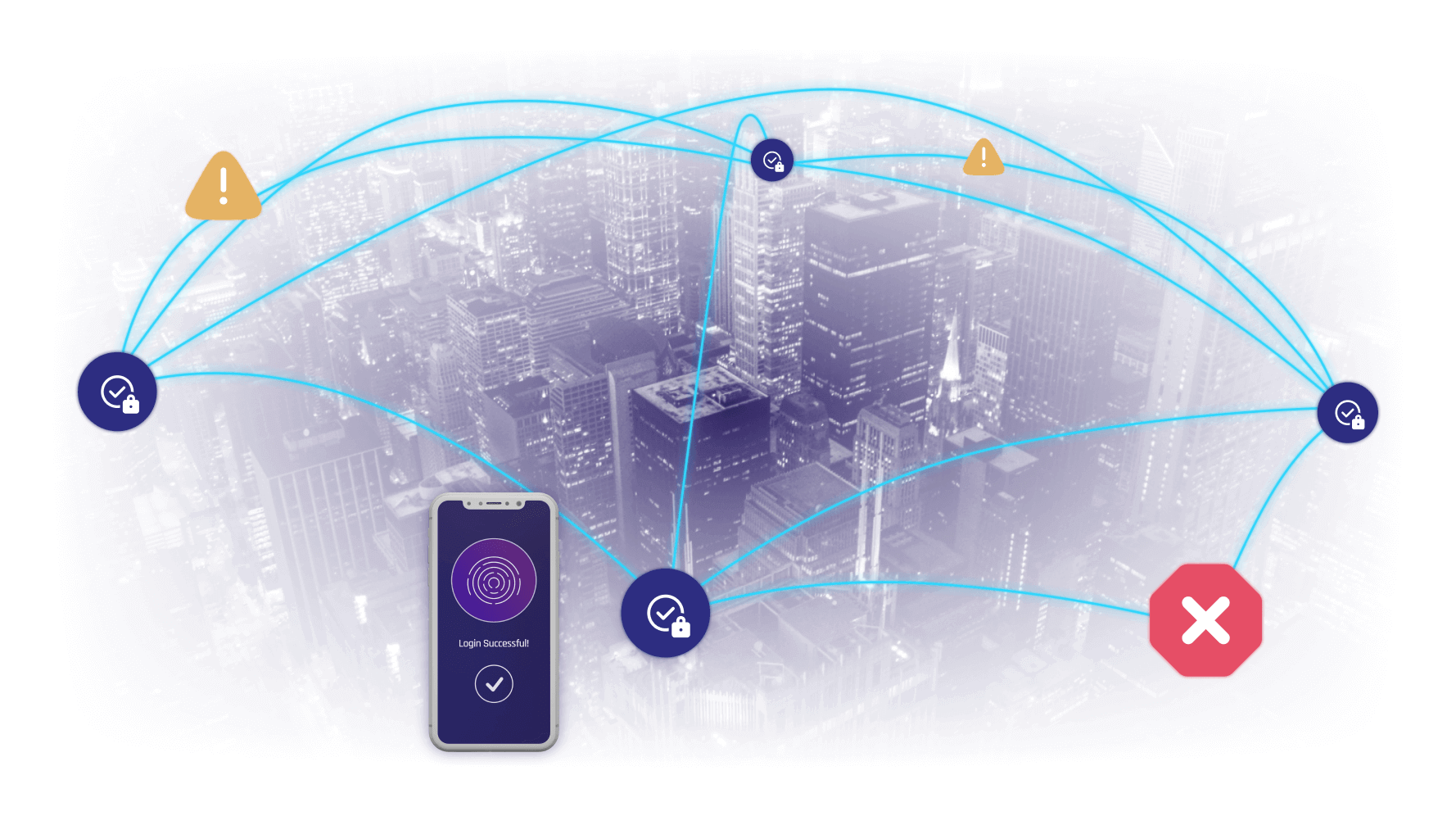 HYPR Passwordless Authentication: Fixing the Way the World Logs In
Simple, secure passwordless authentication that uses the FIDO passkey standard. Protect employees and customers from credential phishing, fraud and credential-based breaches while providing a frictionless user experience.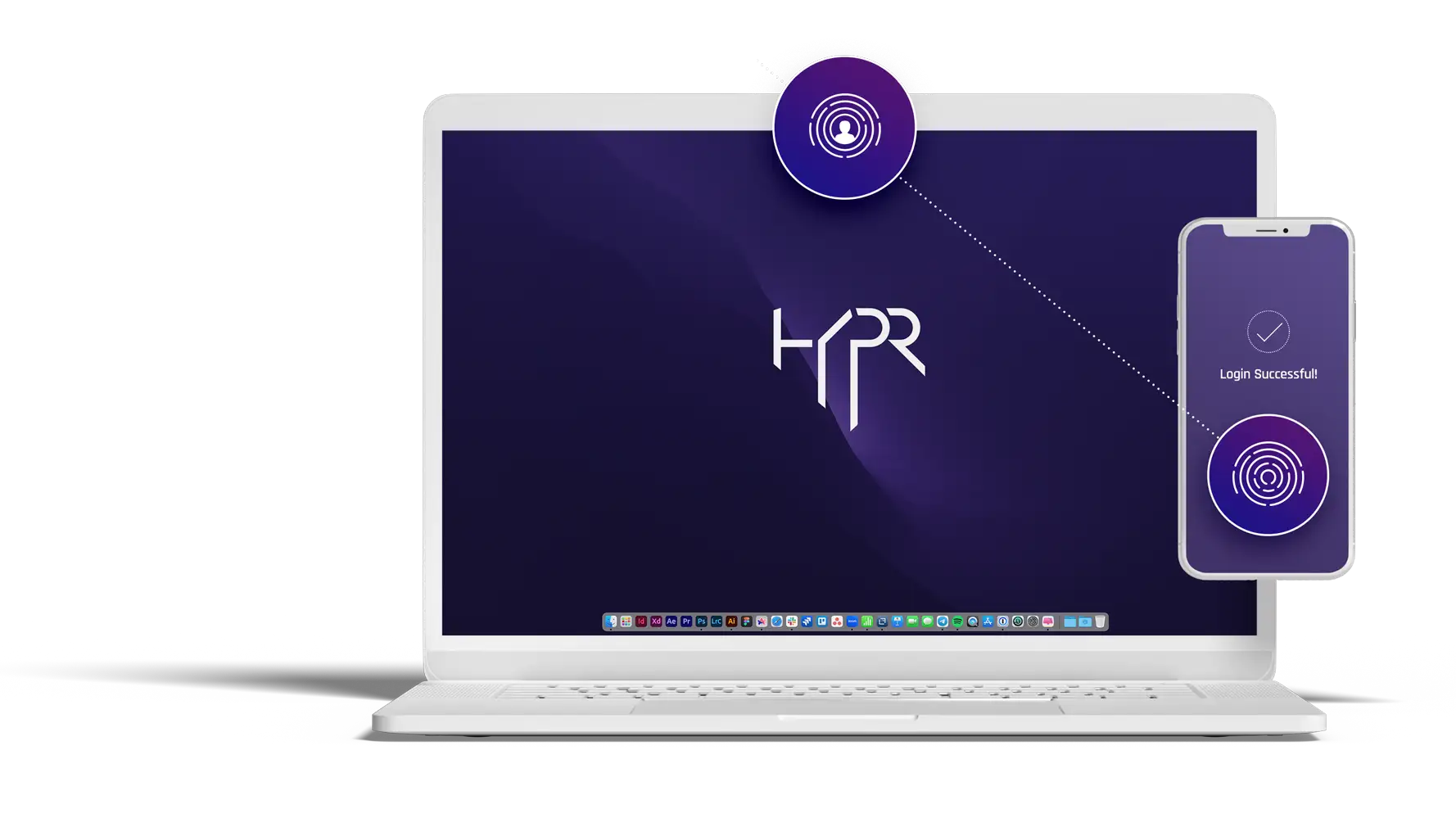 Forrester The Total Economic ImpactTM of HYPR Study
The 2023 Total Economic Impact™ of HYPR study
determined that HYPR customers save millions of dollars, with a 324% ROI. These savings come from business risk avoidance, user productivity gains, lower help desk support costs and reduced employee onboarding times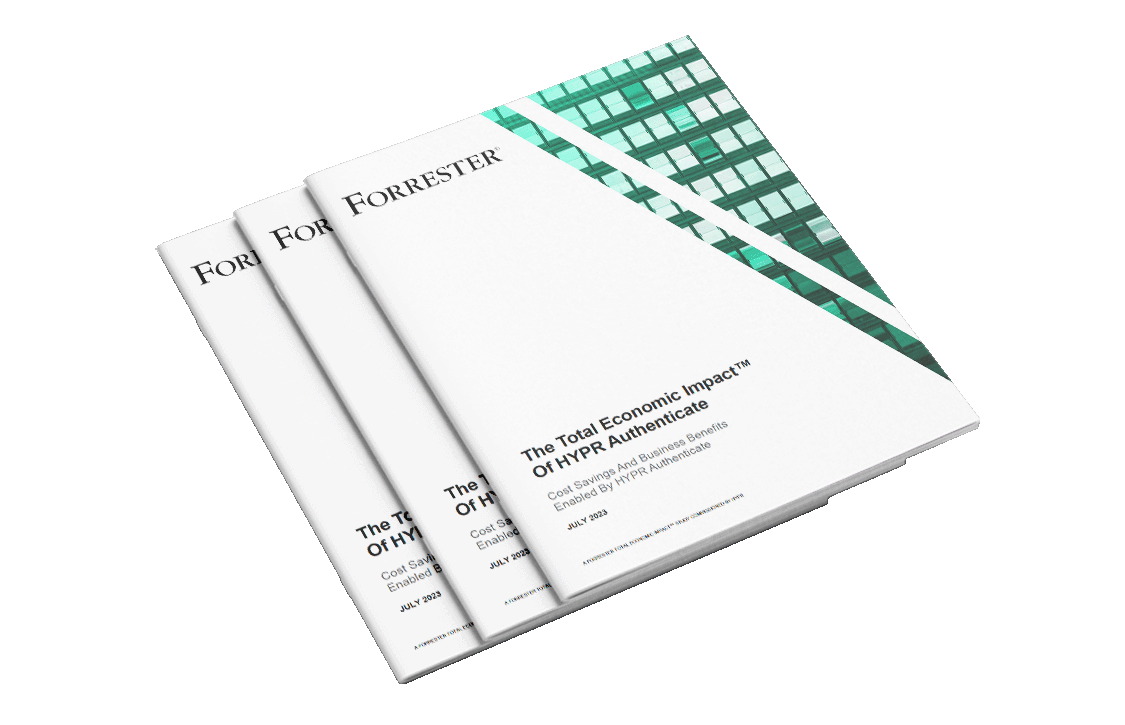 Reduction in Account-Takeover Fraud
Independently Verified ROI

Passwordless MFA for Your Workforce
Empower your employees and business with easy-to-use, passkey-based authentication. Secure your workforce with phishing-resistant MFA and adaptive risk management that deploy rapidly into your existing infrastructure.
Explore Workforce

Passwordless Customer Authentication
Reduce customer frustration while protecting against account takeover and fraud. HYPR's passkey-based MFA and proactive risk controls remove friction and ensures you meet strong customer authentication requirements (SCA).
Explore Customer

Passkeys for the Enterprise
Passkeys are the phishing-resistant replacement for passwords developed by the FIDO Alliance. There are two primary types: synced and device-bound. Synced passkeys work across multiple devices and are best suited for consumers. Device-bound passkeys provide additional security and management controls.
HYPR supports both synced passkeys and device-bound HYPR Enterprise Passkeys, our FIDO2 Certified solution that meets your enterprise business and security requirements.
Companies Modernizing Their Authentication With HYPR True Passwordless Security®
We are excited to be working with HYPR to provide a modern approach to passwordless that delivers high levels of assurance with a simple and frictionless experience.

Susan Bohn

Vice President of Product Management, Microsoft

Learn More

HYPR passwordless MFA significantly reduces our exposure to phishing attacks and improves our overall enterprise security while using the latest FIDO standards.

Dawn Watters​

SVP of Identity & Data Protection, Fiserv

HYPR's passwordless authentication SDK provides a strong alternative to phishable and inconvenient passwords — and it works across devices customers use in their daily lives already.

Arshal Ameen

Global Head Application Development, Rakuten

We talked for the longest time, for years, about the future. And, it's not the future anymore. It's here…We are passwordless.

Alyson Ruff

Cyber Security Director of Identity and Access Management and Governance, Otis Elevator
Total Economic ImpactTM of HYPR
Forrester Consulting calculates that HYPR customers save millions of dollars, with a 324% ROI. These savings come from business risk avoidance, user productivity gains, lower help desk support costs and reduced employee onboarding times.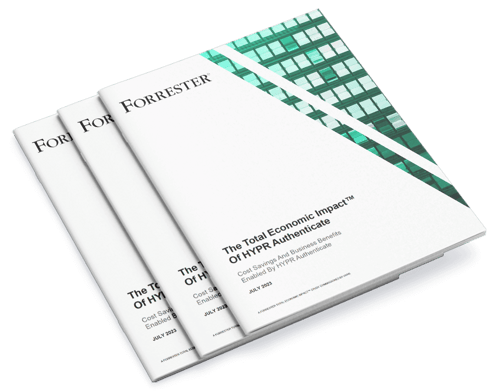 No Passwords, No Shared Secrets, No Friction
Strengthen your organization's identity security while making it faster and easier for users to access digital systems and resources from anywhere.
Phishing-Resistant Passwordless Authentication
Implement secure, passkey-based FIDO2 Certified MFA everywhere, from desktop to cloud. Stop phishing, push attacks, MitM and other authentication attacks.
Simple, Intuitive User Experience
Identity security depends on a good user experience. Unify multiple login methods into a single, seamless passwordless authentication for a UX employees and customers love.
Accelerate Your Business With Proven Identity Security
Eliminate identity siloes and cover all your use cases. HYPR integrates with all major operating systems, SSOs and IdPs, with expertise in deploying to over 125 countries.
Authentication Security Resources
Certified to the Highest Assurance Levels
Ready to see HYPR in action? Experience passwordless MFA that secures and empowers your business. Fill out the form to get a demo from a passwordless security expert, customized around your environment and user needs.