HYPR is game changing. We shift the economics of cybersecurity and risk in the enterprises' favor by removing the hackers' primary target?—passwords. Modernize your security and maintain a competitive edge with improved user experience. It's time to make credentials-based threats such as Account Takeover Fraud and data breaches a thing of the past.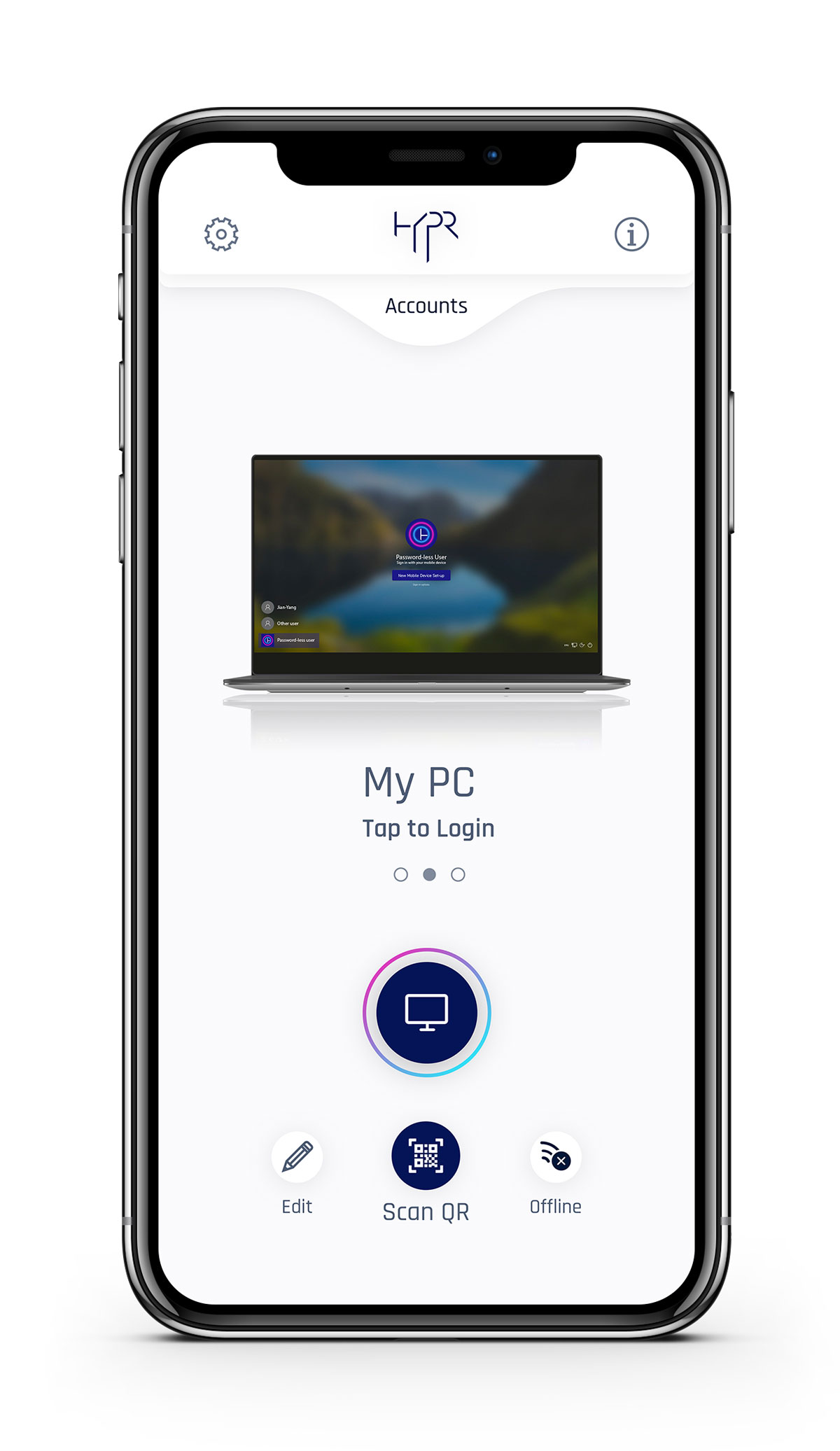 Transform your Smartphone into a FIDO Token
Leverage the convenience of a smartphone and the security of a smart card.
Patented Mobile-Initiated Authentication
Secure desktops across the enterprise and defend against PUSH attacks. HYPR is the first to develop a mobile-initiated login experience.
Powered by Secure Public-Key Encryption
Evolve from password-based MFA that rely on shared secrets to industry-leading Public Key cryptography and open standards.
Lightning-fast User Experiences
Deliver consistent mobile-to-web login experiences and accelerate transaction velocity with passwordless transaction approval.
Secure Customer and Workforce Login
Address MFA across enterprise applications, systems, and networks with one solution – for both customers and workforce.